I spend a lot of time on youtube, and a lot of that time is spent watching mud trucks. I know the mega truck thing has kind of taken over but I wanted to stay more useless mud truck with this (that'll be obvious when you see the suspension
)
The current body isn't going to stay, I came across this pic a few years ago and have always wanted to replicate it.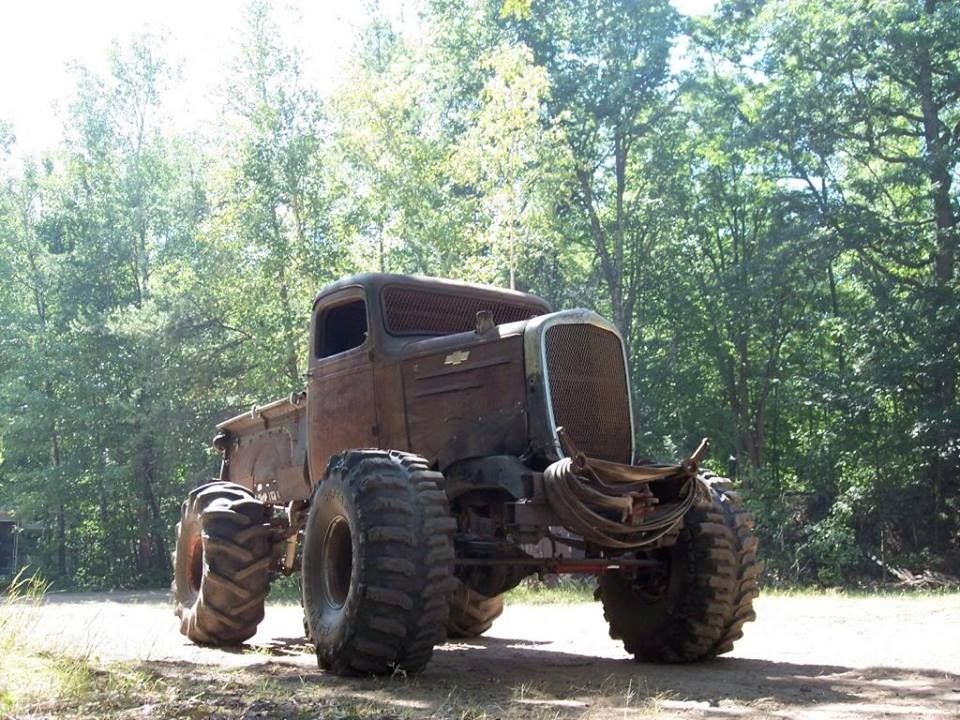 Now the closest I can find to start with is the Parma 34 Ford, so this won't be exact, and I have tractor tires!
The wheels are CPE pieces, tires are Clod dually's. They're too tall I think, but thats okay.
anyway, on with the pics!
Wheely King chassis and trans, SCX10 axles, CPE Mega truck wheels, Clod dually tires, Castle SCT 4600kv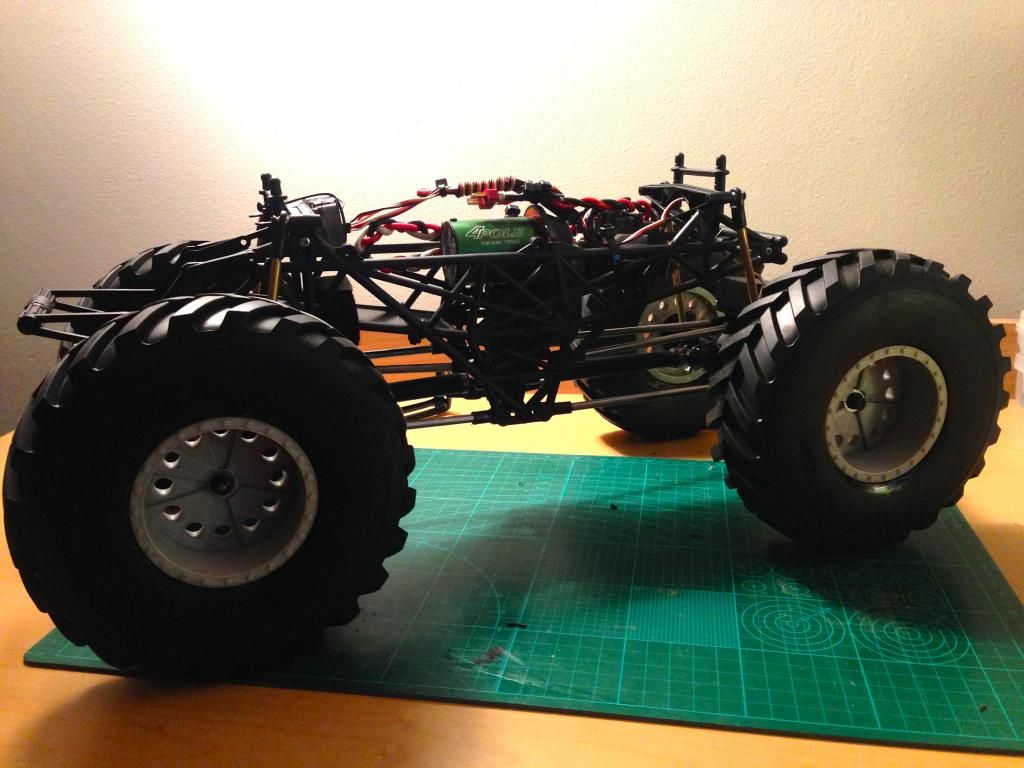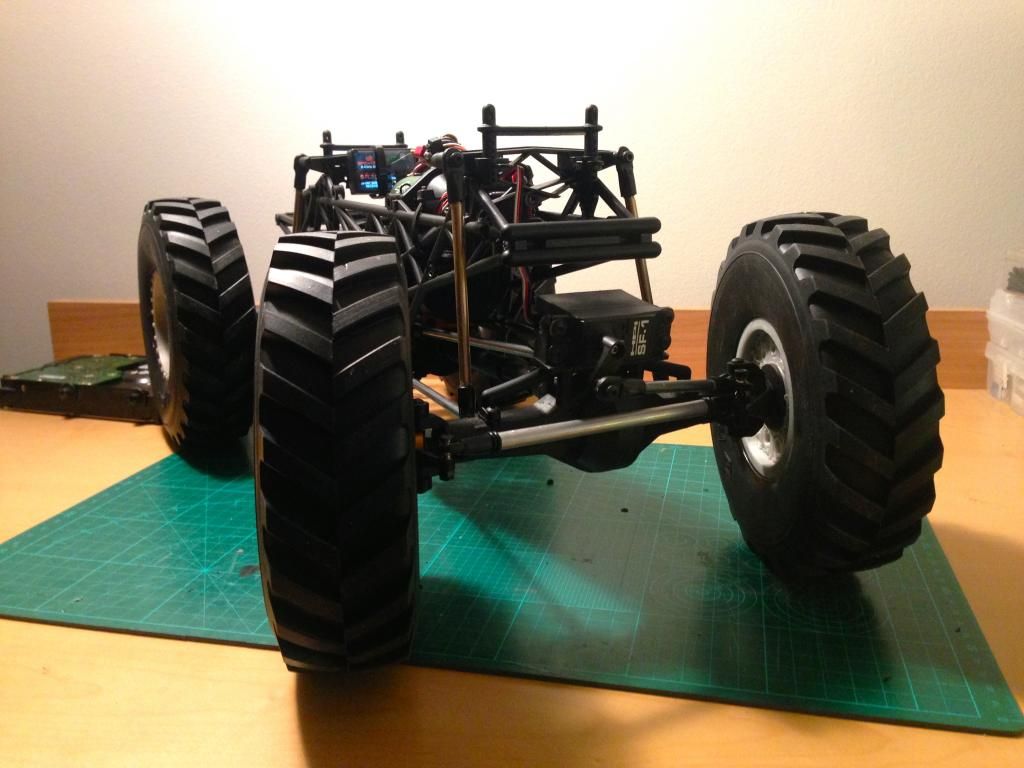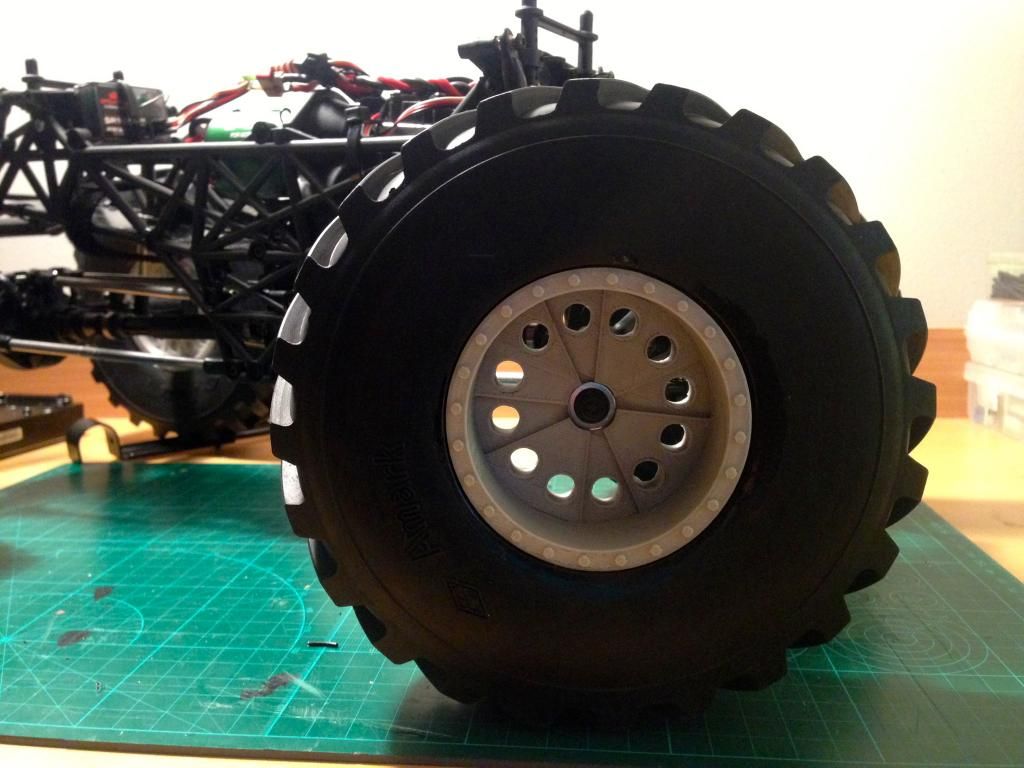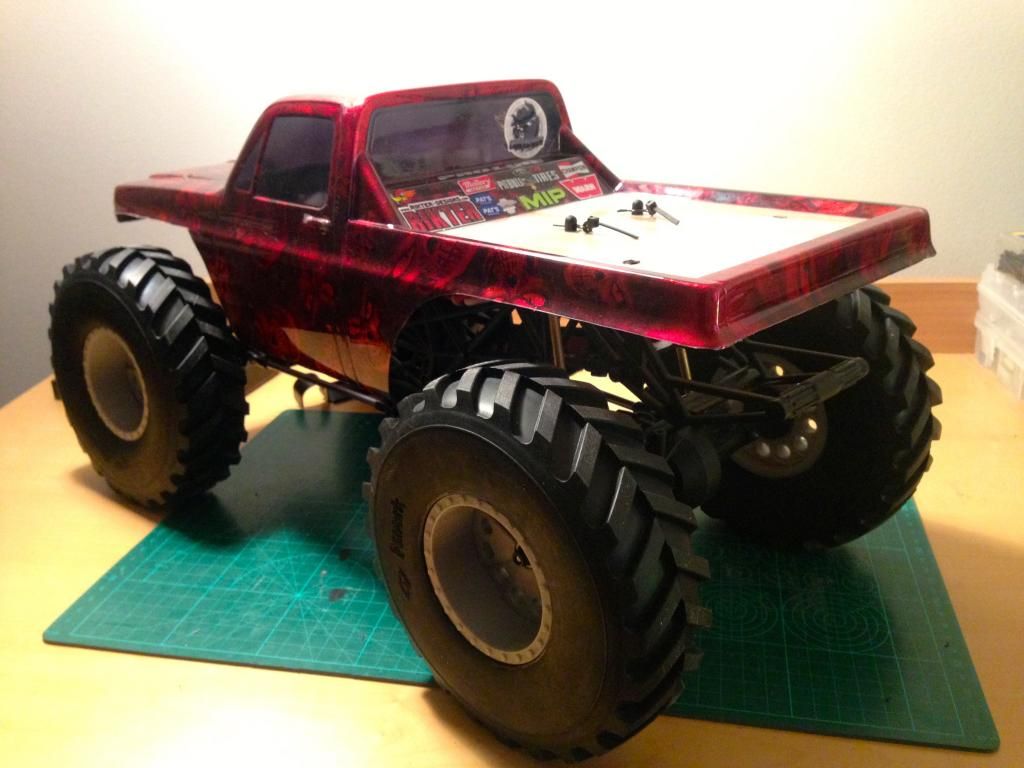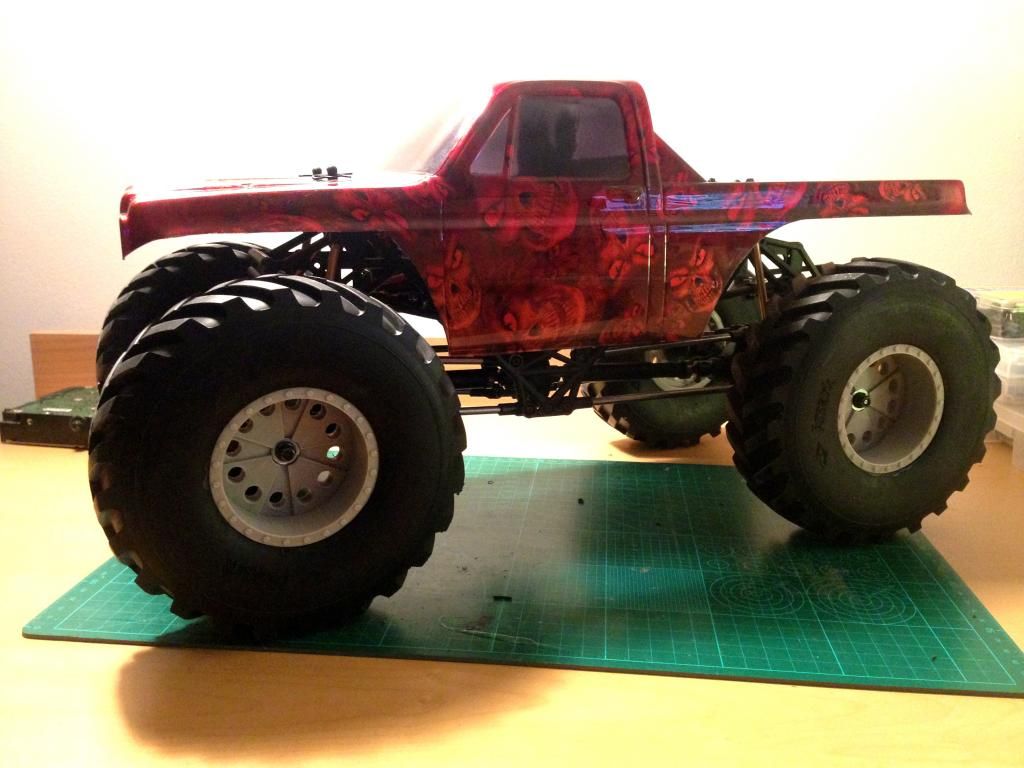 Keep in mind NO detail work has been done yet, i've just been getting the mechanics of it all sorted out.