I decided, since I have these txt axles, an emaxx trans, custom Links, an extra ESC, a body, a mag meyhem and a little bit of free time, why not make a new crawler?
First thing to do when making the chassis was to design it and put it on paper. I had set the Links and axles up how I though they would work best and took rough measurements to get some base numbers to start with. After I had a basic design, my imagination took over.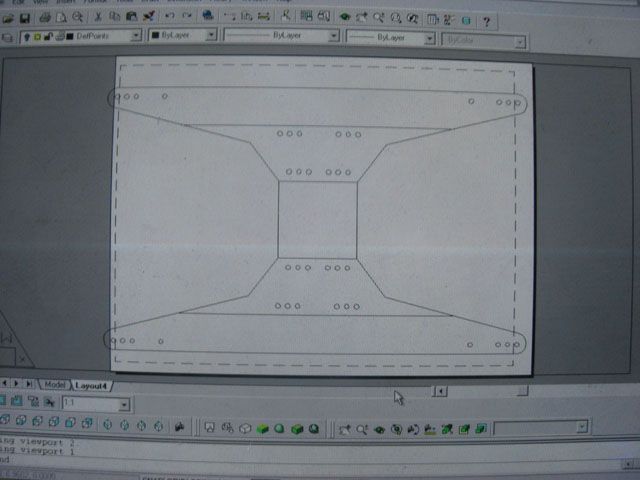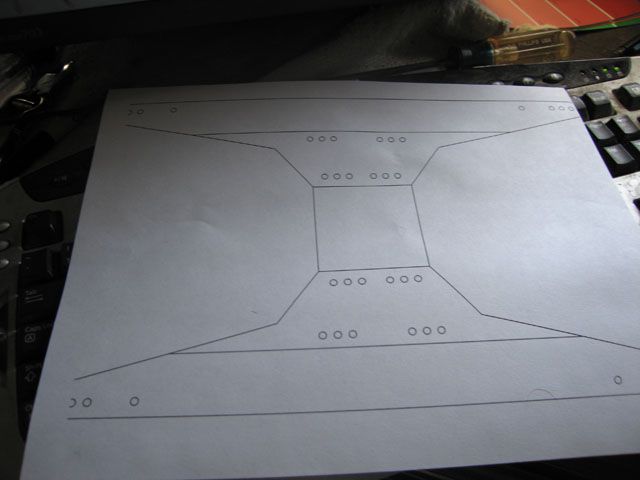 After I had it on paper, I cut it out and folded the paper to form a belly.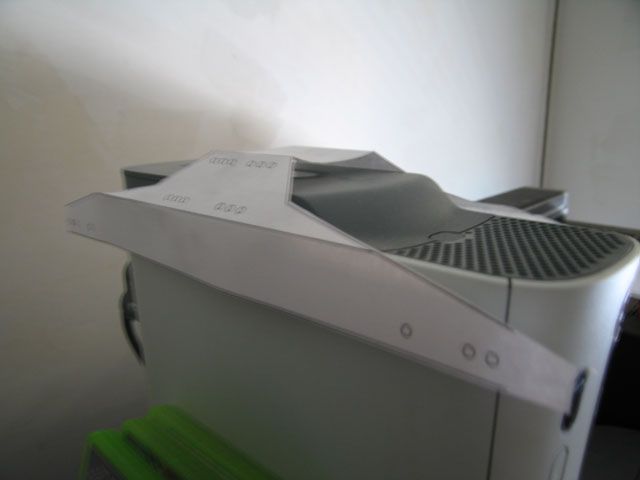 I grabbed some scrap extra thin sheet metal to form the bends. You can use anything thats thin, I just happened to have a bunch of thin colored aluminum used for name engraving sitting around.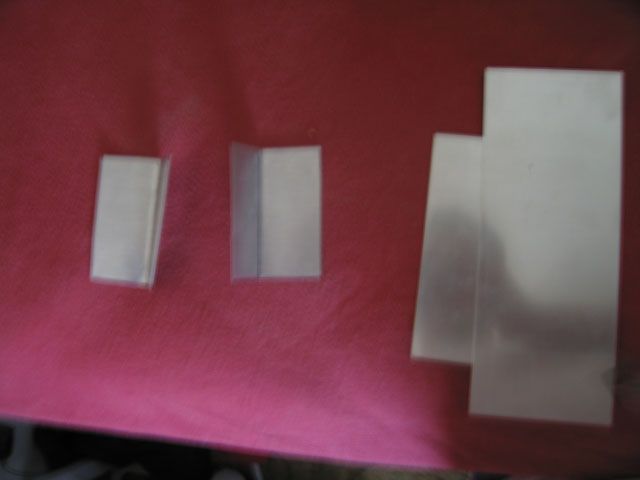 I taped the paper to the metal, and marked where the folds go. Then I removed the tape/paper and formed the sheet to where I wanted it. Then I retaped the paper back on and made sure that the aluminum is covering the holes used for suspension/links so I could use the sheet as a mock up template. I used cardboard for the two top side plates because it was easier.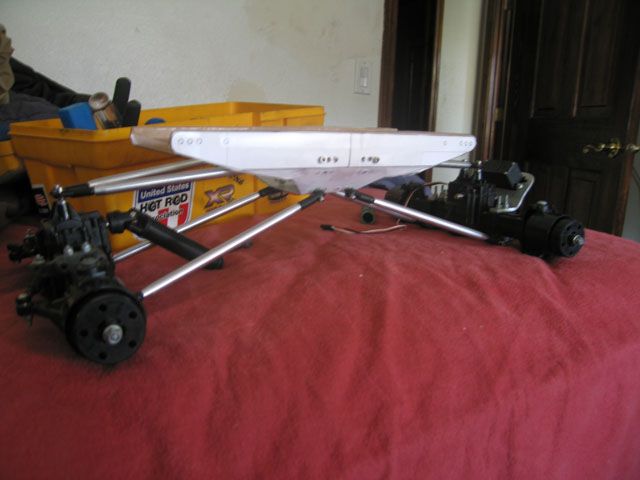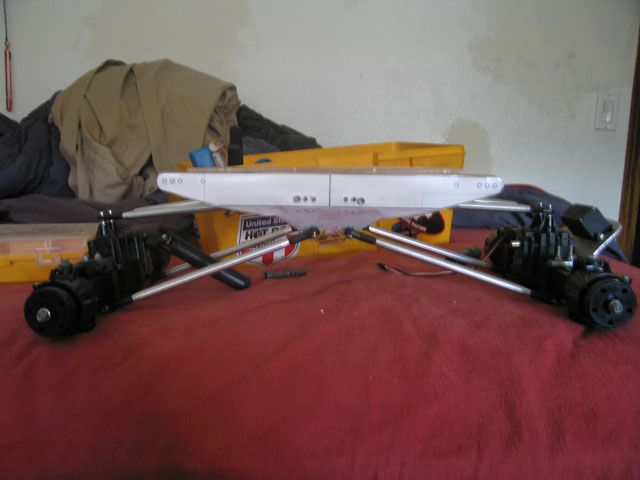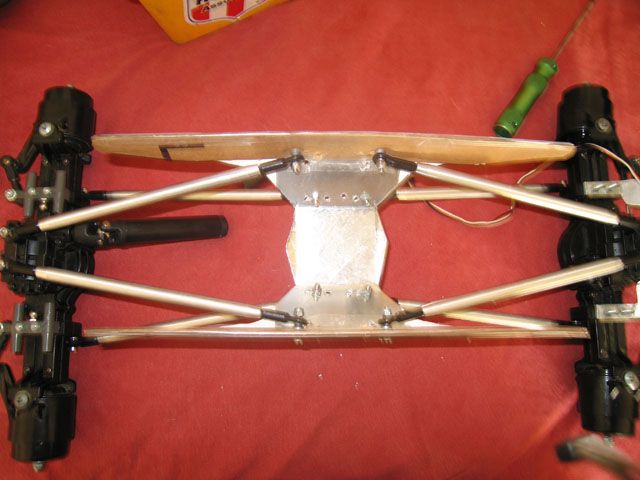 After I had the holes drilled and the chassis formed, I mocked-up the suspension. This was invaluable when figuring out link positions and certain things such as pinion angle, axle turning, and binding, etc. I mounted a body on it to get an idea. I might lower the shell down a bit though, seems too high for me.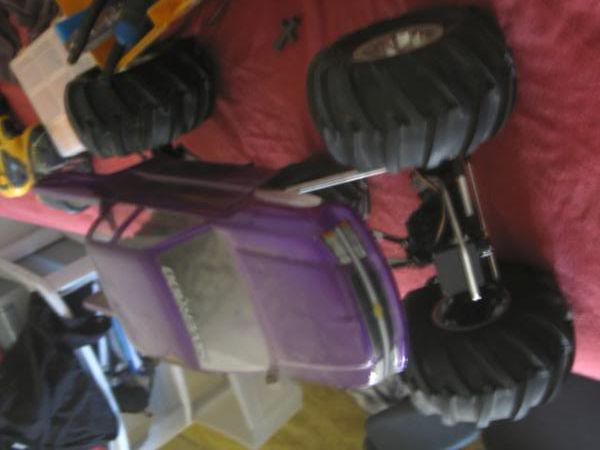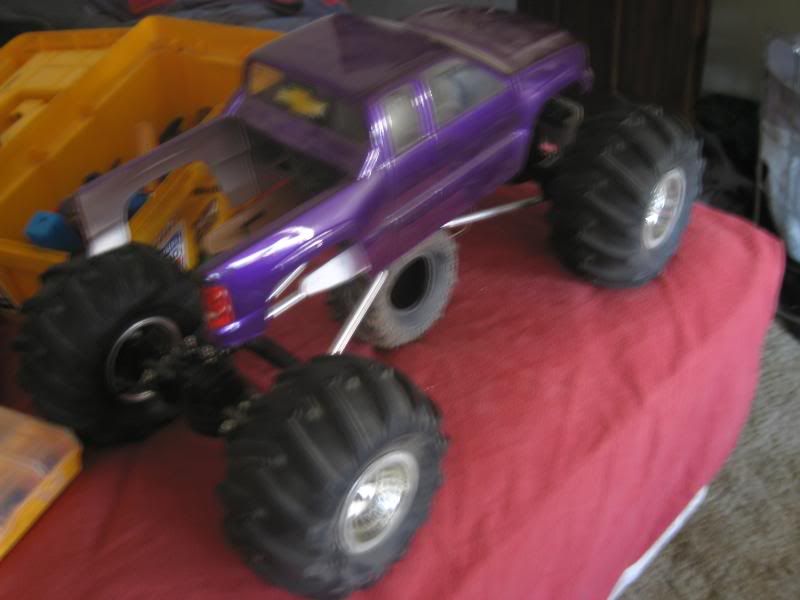 So far I already realized that the upper links being on the angle would bind the suspension up a ton and also give me terrible pinion angle and axle steer. I moved the link mounts up to the flat sides of the tub and the suspenision became 10x more efficient. I like the design now, but i will improve it with new holes and such when i get everything mocked into place. I will also probably make the whole set up adjustable, have the links set at the current wheelbase but have the ability to adjust a half inch or so in each direction. It would give me a +1"/0/-1" Wheelbase adjustment. Not bad.
When it comes to the final chassis material, I'm using aluminum. It's either go buy a sheet somewhere, or else find some scrap. As soon as I pick it up I will post more.