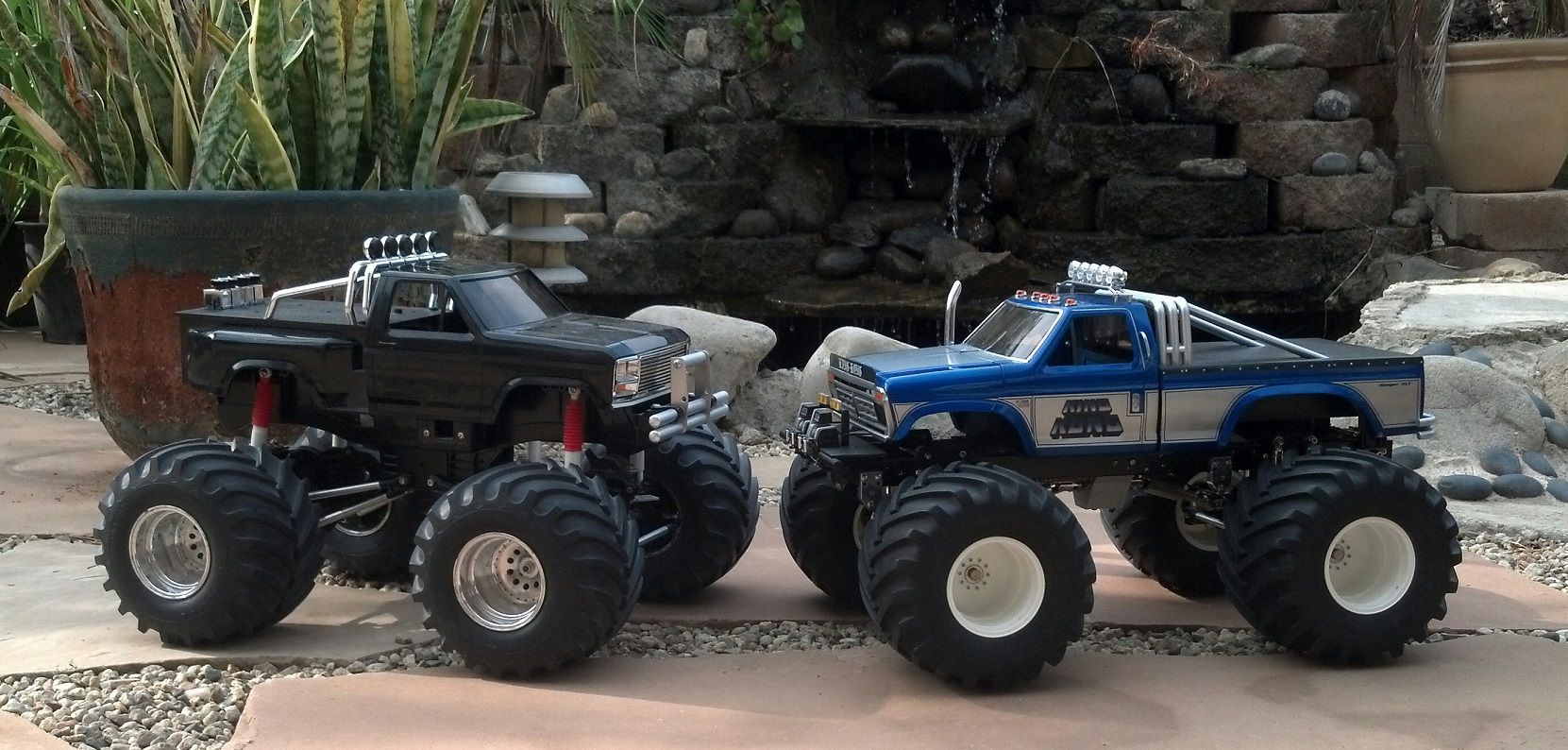 Both trucks are construction.
The Black one is my Clodbuster and is just a mockup of what I'm thinking of doing with it.
The info on KING KONG.
Custom Tamiya Blackfoot body
Kyosho USA 1 tires
Tamiya Clodbuster rims
RC4WD 80mm Ultimate scale shocks
2 front Blackwell axles
Punisher shaft II
Tamiya Globeliner frame
Junfac shackles and mounts
Tamiya Highlift leaf springs
CPE Clodbuster 1/2" Suspension Lift Kit
RC4WD V2 HD Twin Motor Transmission
smoke generator ?
Tamiya Tundra Highlift roof lights
Scratch built stuff
Rear roll bar
cab mount light bar
front and rear bumper
twin Ox Superwich
bug guard
Front grill