Built this last year, so it's done-ish. In lieu of a full build thread, a quick summary thread:
I got a used Clod for parts for my crawler, then later built an MRAP from a King Hauler, but didn't really love it. Started looking at those narrow semi axles, three speed transmission, and that Chevy pickup body and scratching my head.
Mockup: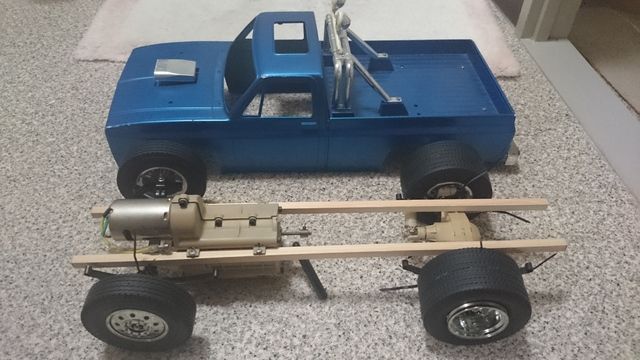 Body resting on the mess: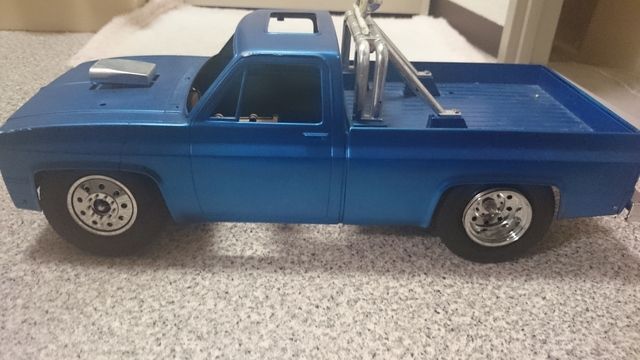 The rears just tuck into the body. Perfect!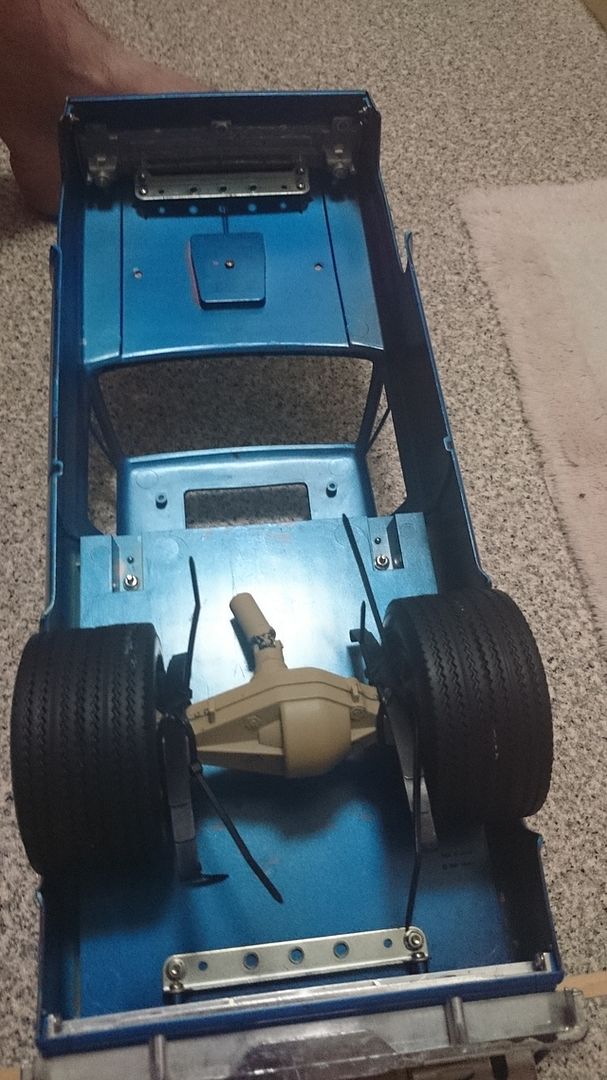 At first, I thought that everything would work well with aluminum rails, did some preliminary CAD work in Sketchup to get a feel for things: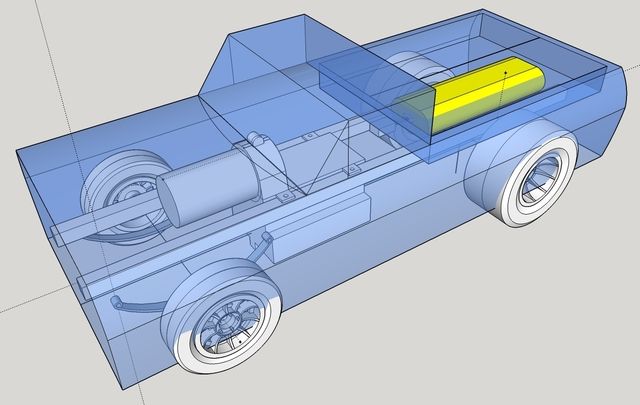 Later I changed my mind on the rails and went the 3D printed route with a chassis of my own design: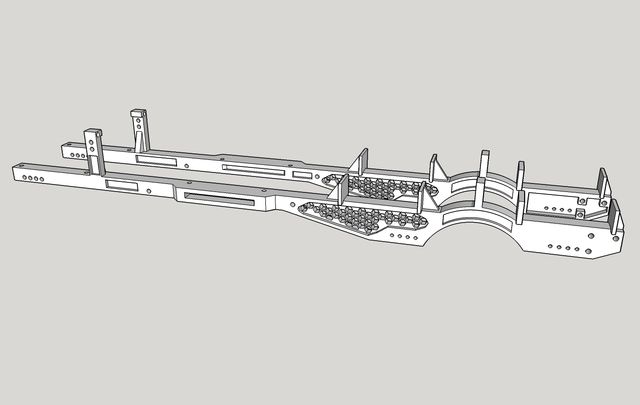 And yes, those are two batteries back there, because it runs a 550 motor:
Right, let's keep the loading times down, shall we?