Well, guess I should start a build thread on my 6x6 clod too, already got one going on the eBay (peterbuilt) clod. Too bad I don't have pics of the build process on the chassis, but it's based off a Clodzilla IV. Yeah, two builds going on right now, and this one is probably gonna be slow, but I'll document it from here on out.
Got some CPE servo mounts in the mail today, but they didn't include enough screws and spacers, so I only installed one so far. Had to dremel the plate to clearance the steering link, no biggie.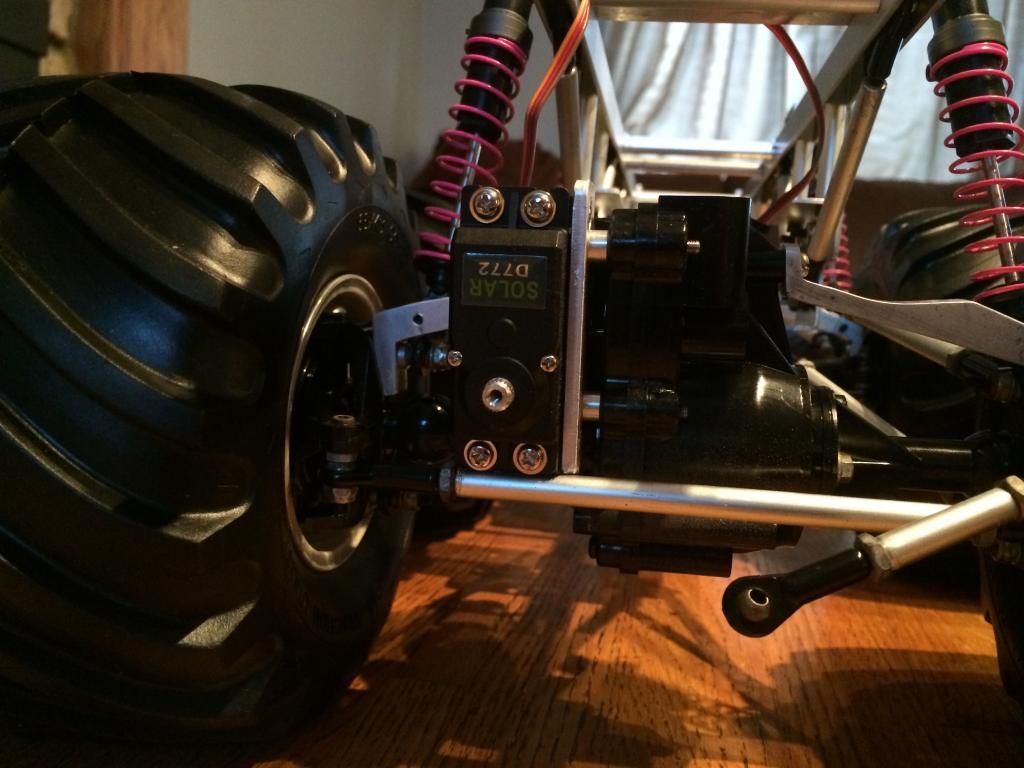 Gonna use Solar D772s for this one too so I can save a bit of cash up front. Not sure on motor/ESC selection yet, but like the Holmes brxl and 55t rc4wds in the peterbuilt so I'll probably do the same, but maybe 35 or 45t motors.
This one is gonna be fun!