Well as promised the build thread of my project 8x8x8 clod build
for now i am using the standard clod lower links & shocks just to mock up the wheel position, these will be getting replaced with some 10mm solid ally rod with the 5mm g-made stealth rod ends and decent shocks.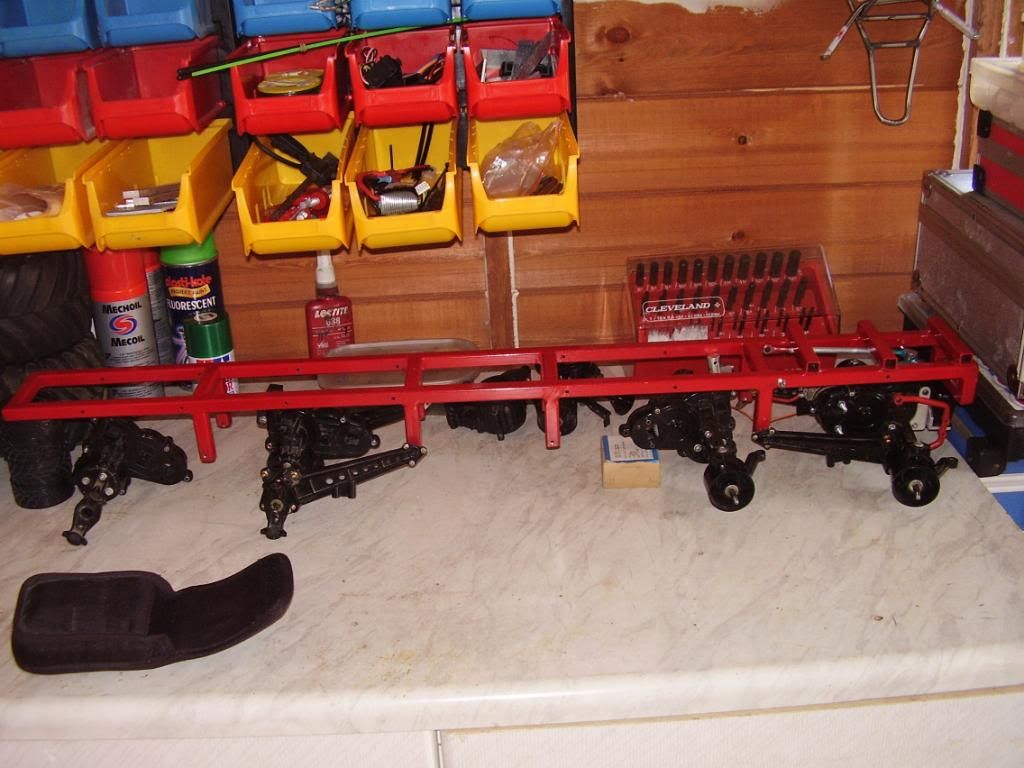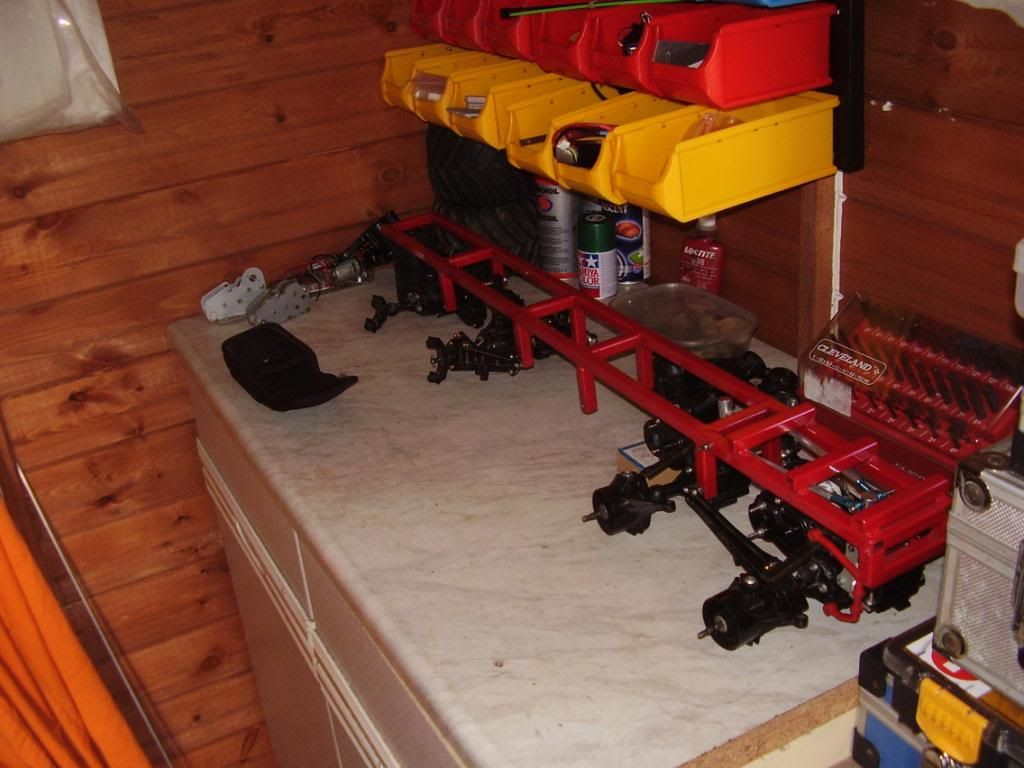 when this is near completion i plan on swapping out the plastic gear cases/axel tubes for some decent alloy ones (which ones best quality to get?????) and plan to run the standard clod tyres up front with imex dually tyres on the rear.
I will be using two tamiya TEU-101BK esc's so the front and rear axels will be independantly controllable along with the steering. i am using a spektrum dx6 set up (With left stick mod) so the front axels are going to be controll via the left stick and the rear axels via the right stick.
Here it is in a semi rolling state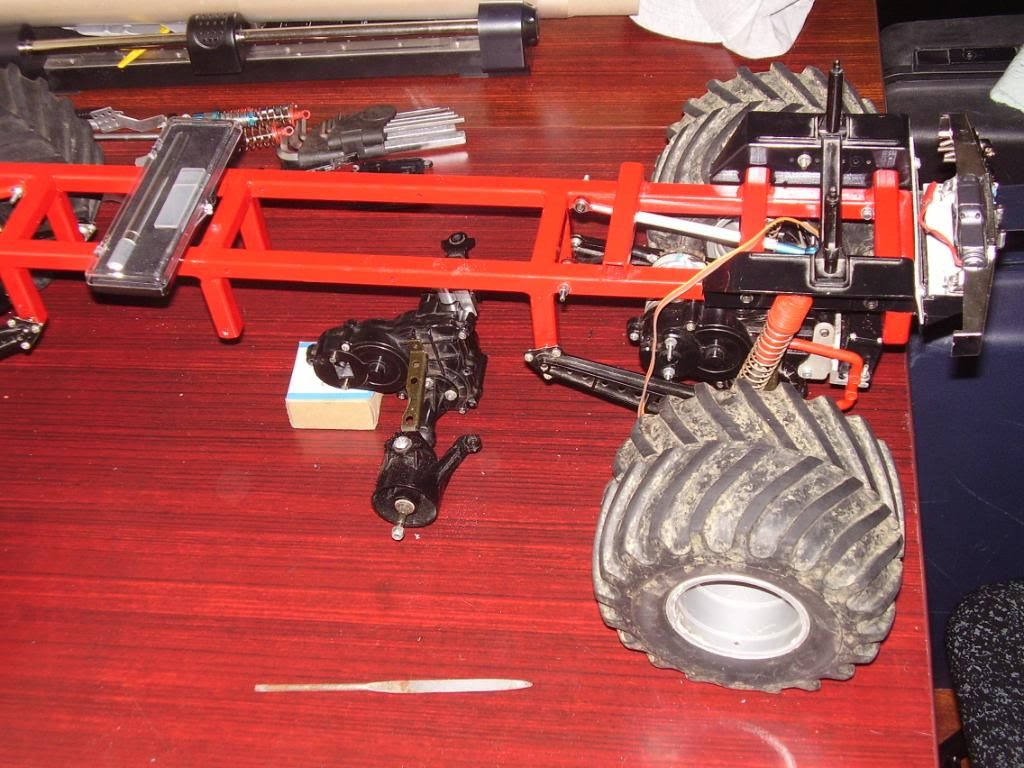 Hope you all like the progress so far, Any comments/advice will be appreciated
Will keep you updated as this beast progresses.
Wayne