I started this post over on RCMT - this is the current post from there for those that are not on RCMT- Well after some tinkering.. got it together, and figured out the hub adapters.. got it outside for a break in run, 5 minutes later it's over LOL stripped the Losi servo out, well it was on it's way sadly and the last tumble didn't help it.. So It's a BLAST for sure 10x more fun than the clod I have which isn't stock either but I'm sold on the Barbarians.
So the build is going to change a little.. it steers sharp enough as is, anymore in fact would hit the lower links, which I already moved in board on the chassis side..
I need - Sway bars, new stronger steering servo, Wraith 12mm locking hubs, decals, smaller pinion - have a 23t and will go down to 20t.. other than that I think I'm going to leave it as it is a TON of fun!
CPE hub adapters -
mock up!
Roller status -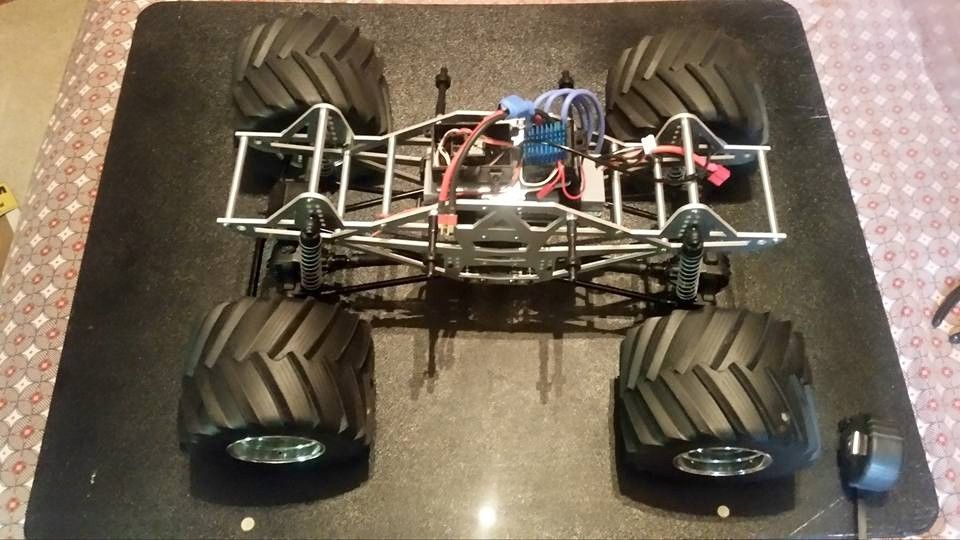 Done for now!