I broke down and bought the Worlds kit. I was going to go with the mono shock up front, but after mocking it up, realized the front tube supports were going to be in the way and not having them on their just looked funny. Any way, going to build this kit stock for now and find a different chassis for the mono set-up.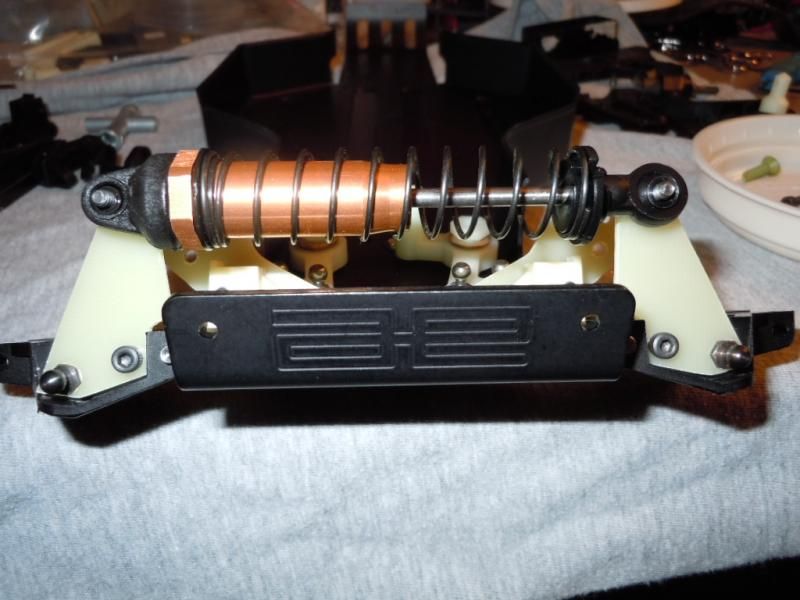 I did have some issues with the Stealth trans but faxed my concerns to AE, so with luck I will be getting the replacement parts. Thanks to all the info on RC10talk.com on what to look out for really helped me key in on these issues from the start of the build.
I ordered the four 1/4 x 3/8 x 1/8 Flanged Metal bearings for the Steering rack from Avid for a buck each. Best deal on the web that I could find for this size.
Only thing that was a real pain was building the links. I used a technique that seemed to speed things up and worked really well and save me from having cramped fingers. I took a small Channel lock pliers and wrapped both jaws with a some electrical tape for gripping the ball ends. For the links, I took chap stick and put a little on the threads of the links. This helped screwing the ball ends onto the links effortlessly using the plastic AE link adjustment tool that comes with the kit.
My work space is a mess as I have two RC's sitting on the bench.