I finally got the Castle 6mm connectors soldered to the ESC and got everything setup for a good day of bashing.
My stupid Thunder A6 charger died while checking batteries, so I had to make do with what was left in the batteries, probably half the charge. Ebony was less than amused. It had good grunt, but not a lot of top speed. My brother had to go do a photo shoot, so He wasn't able to video for me, so I'll get some video next time.
Still, I got everything packed and headed for the baseball field. I had a 68T spur and 18T pinion for a 3.77 ratio. That's not too far from the 3.69 ratio you get when running the center diff mod with the recommended 48T/13T combo with a 2200kv motor. I'm going to swap out the 68T spur for 52T, so that I can lower the motor.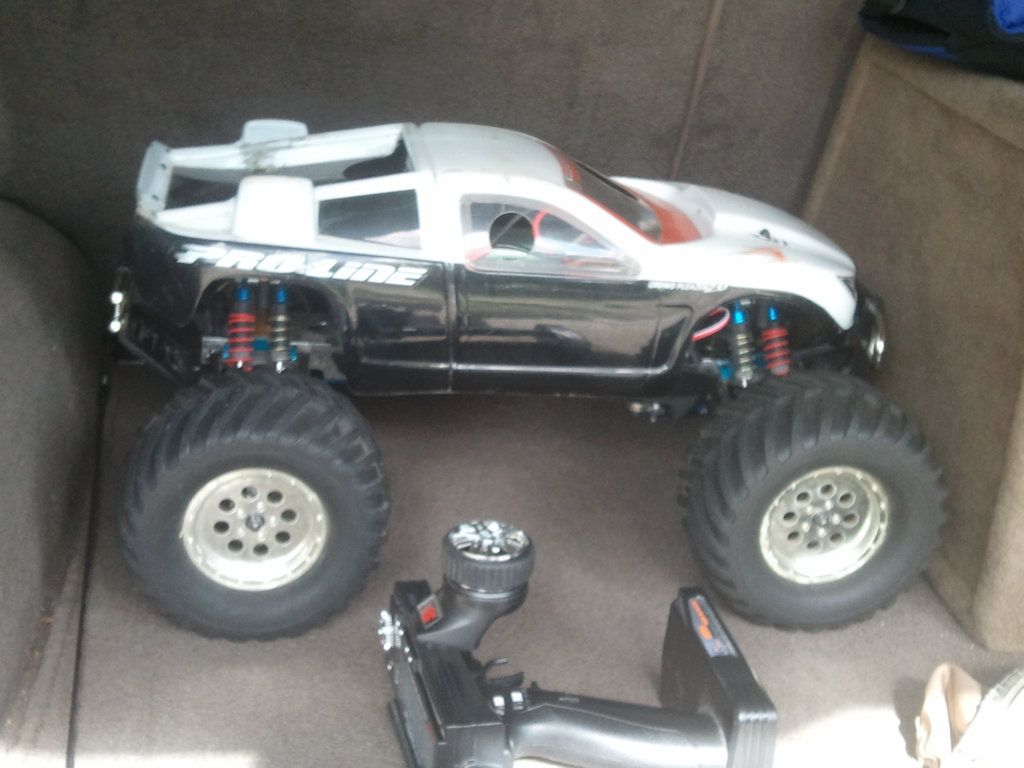 I always said it's ridiculous how the MGT/Rival, Savage, and LST kept getting longer with each revision. Funny thing is the second this thing took off spitting out red clay, the first thing I thought was, "Yeah... This thing can be bigger." Might have to pick up a Rival chassis for the other MGT.