I've been searching Ebay for a while now for a Wild Dagger (or other version) and finally picked one up a week or two ago for $65 - bargain! I was a little unsure abut what exactly I wanted it to be, and found some good ideas on the net.
Here it is when I bought it.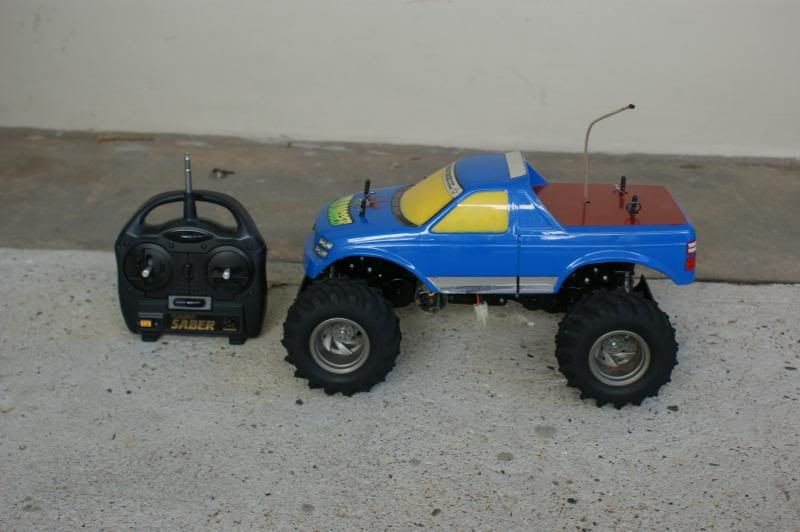 Initially I was taken with how similar the chassis is to a Kyosho USA-1.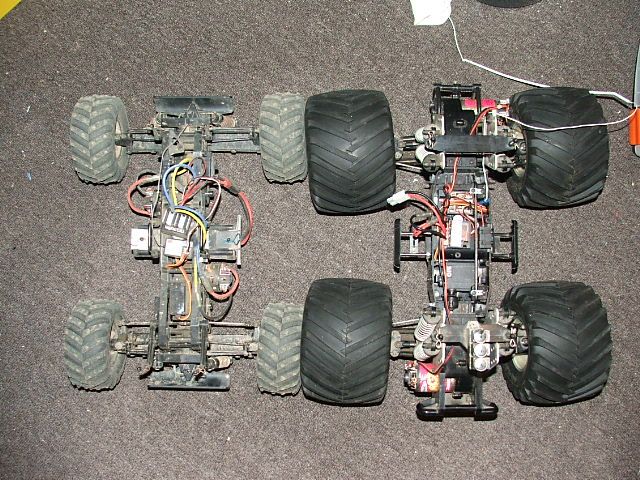 I found some inspiration here;
http://www.tamiyaclub.com/forum/index.p ... 537&page=7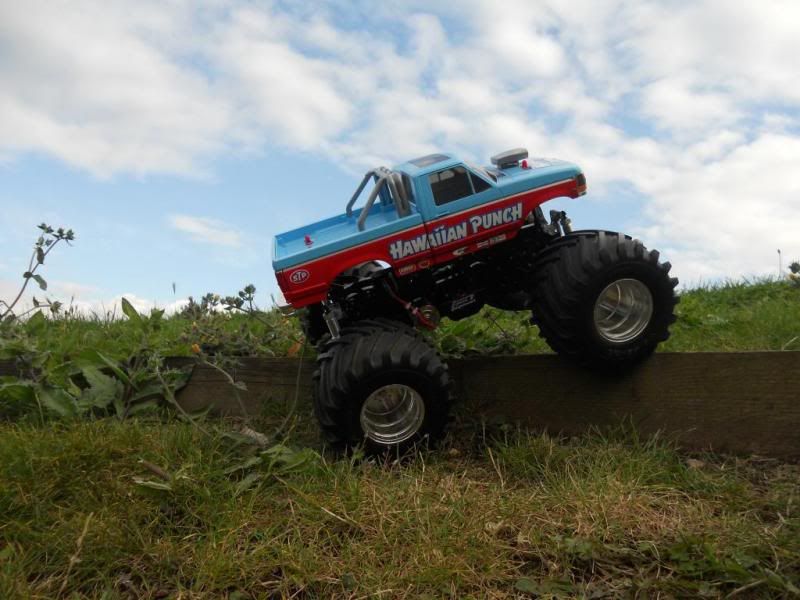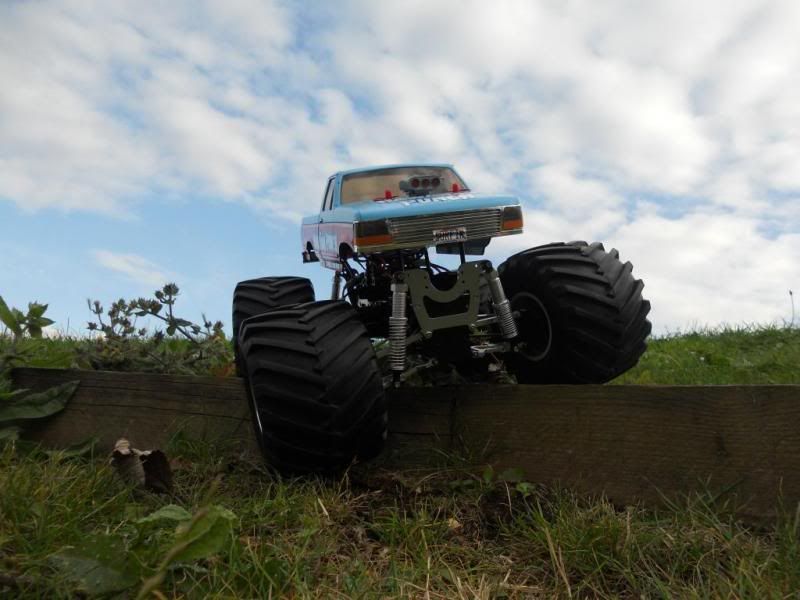 So I decided to see how it would go as a Monster.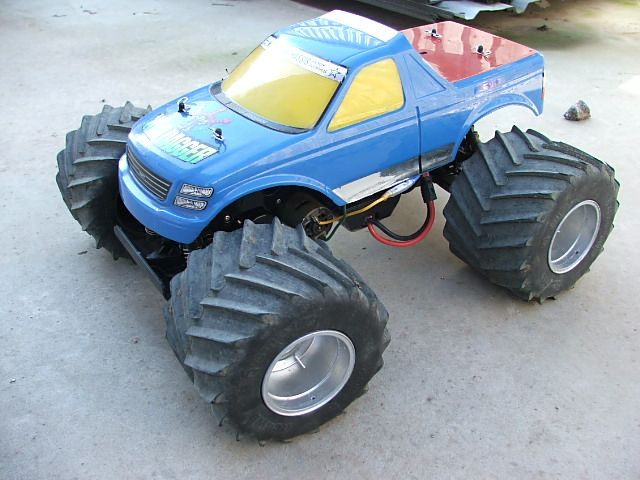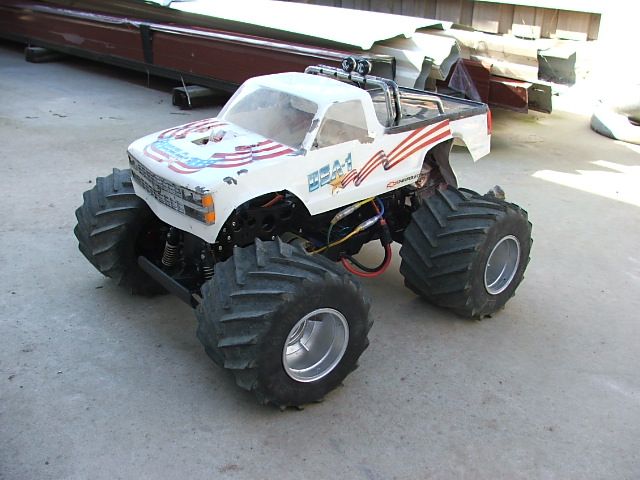 The answer was not very good. The steering was all over the place and I decided that I already have enough Clod tire sized monsters. I have come up with another plan and as the parts arrive I will update the thread.
I have pretty much run it stock thus far, although I changed the esc to the Tamiya 106BK and a couple of Venom brushed 21T Double motors. The speed is quite decent with this setup. It's a blast to drive and something different from my 'real' monsters. Lipo conversion is not completely straight forward as the battery compartment holds a 7.2 Nimh perfectly. I have found a compact 2S 4000mah lipo on Hobbyking that will fit ith some foam packing. I also replaced the body with a Quannum Skull Crusher body that I had. I think it fits a lot better than stock.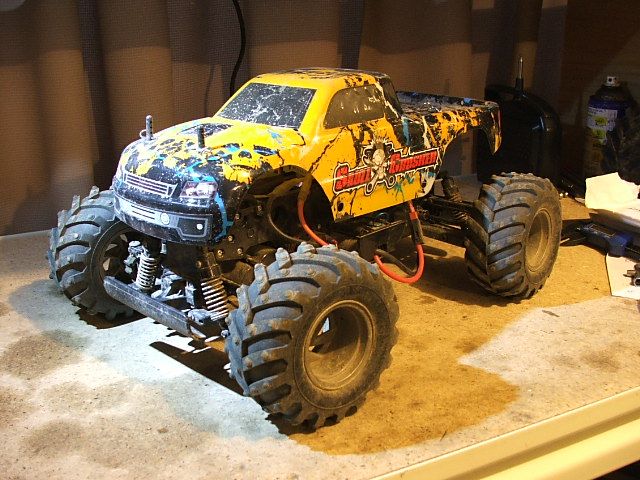 In the mean time I put in extended shock towers and some Wraith shocks that I had laying around. I put some Maxx springs on the shocks as well. The stance is quite a bit higher now.
Updates to follow once the postman delivers my orders!