Ok, started work on the aluminum chassis.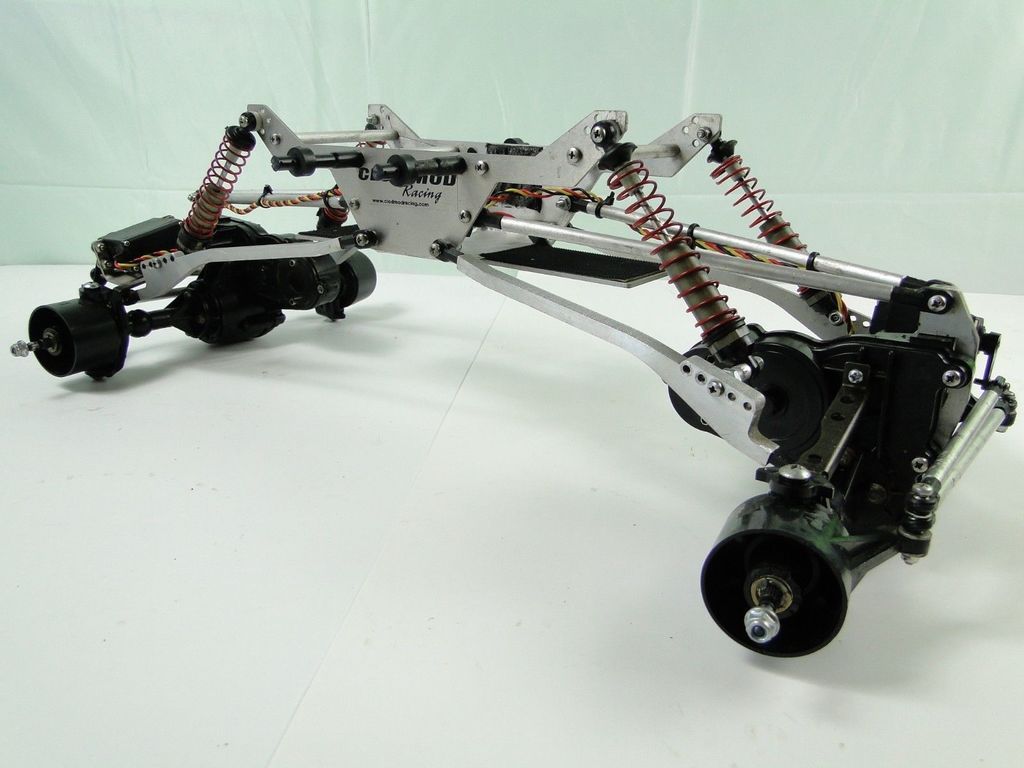 Disassembly was a chore, many of the screws were seized, there was a lot of leftover adhesive on the inside of the chassis plates, the shocks feel like they have sand in them, and one of the gear cases is destroyed:
As you can see, the side is broken off - it was held in by the metal support. The top mount for the upper links was barely holding on till I took it apart. Fortunately, with the re-release, the parts are fairly cheap.
I can say for sure that this was a crawler chassis - the diffs are locked as well, so if I want to run it as a basher, I need new gears. I have a full set I bought back in the 80s when I got my first Clod, so that's not an issue.
The parts are out for powder coating now, so hopefully by the time it all gets back, I'll have figured out what to do with it.