I traded with a guy locally for a Clod buster with a custom made chassis, tires and wheels, two new stock Clod chassis, some new parts still one the trees, and another axle that was locked with something gray in color. I tore all three axles apart for cleaning. 1 of three had bearings. The gears looked like new in two of them. I think I got the better end of the deal, even though most of it was dirty.
I was going to use the custom made chassis but it is tweaked in some spots. I will point out some interesting findings while tearing into it.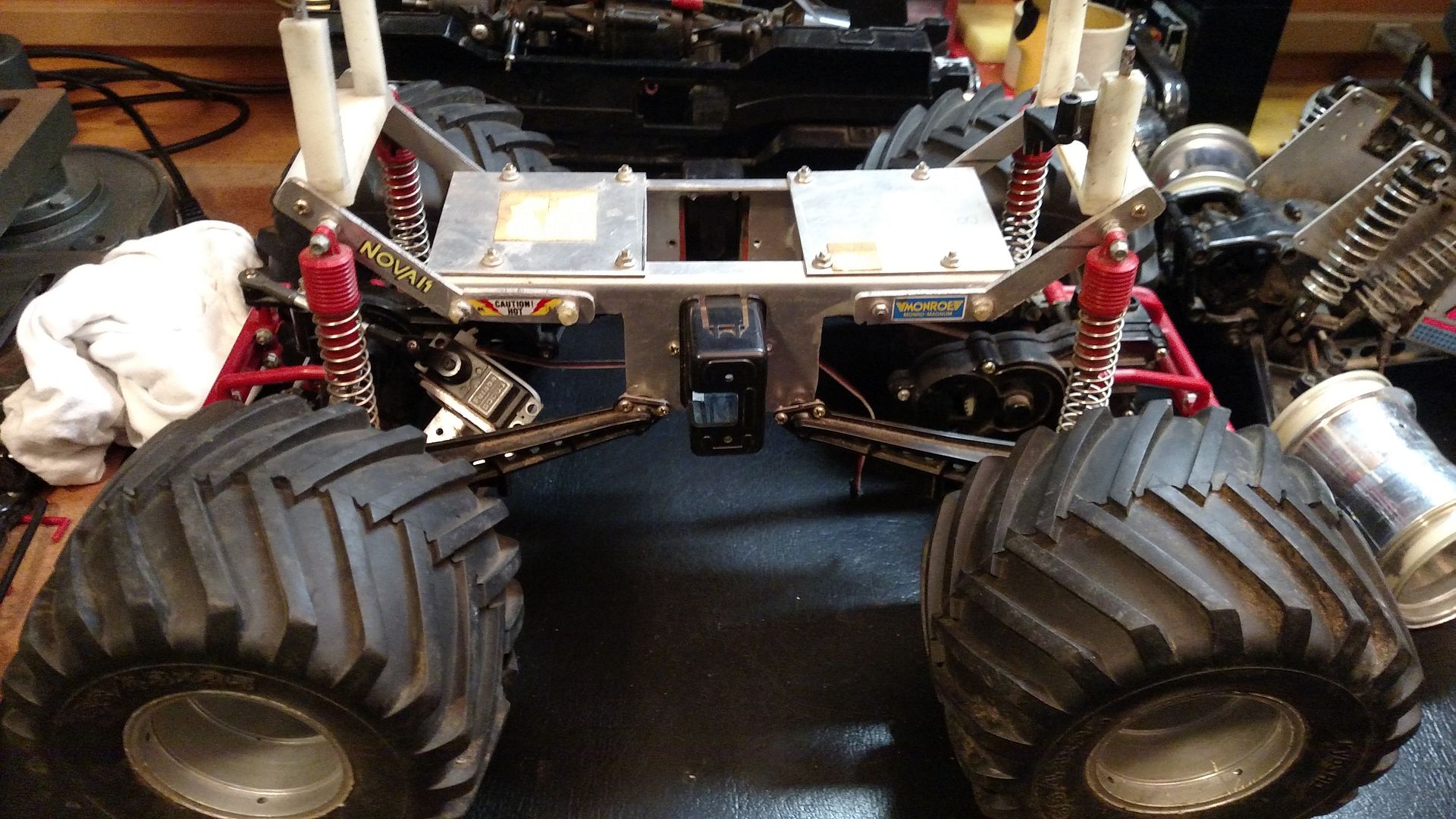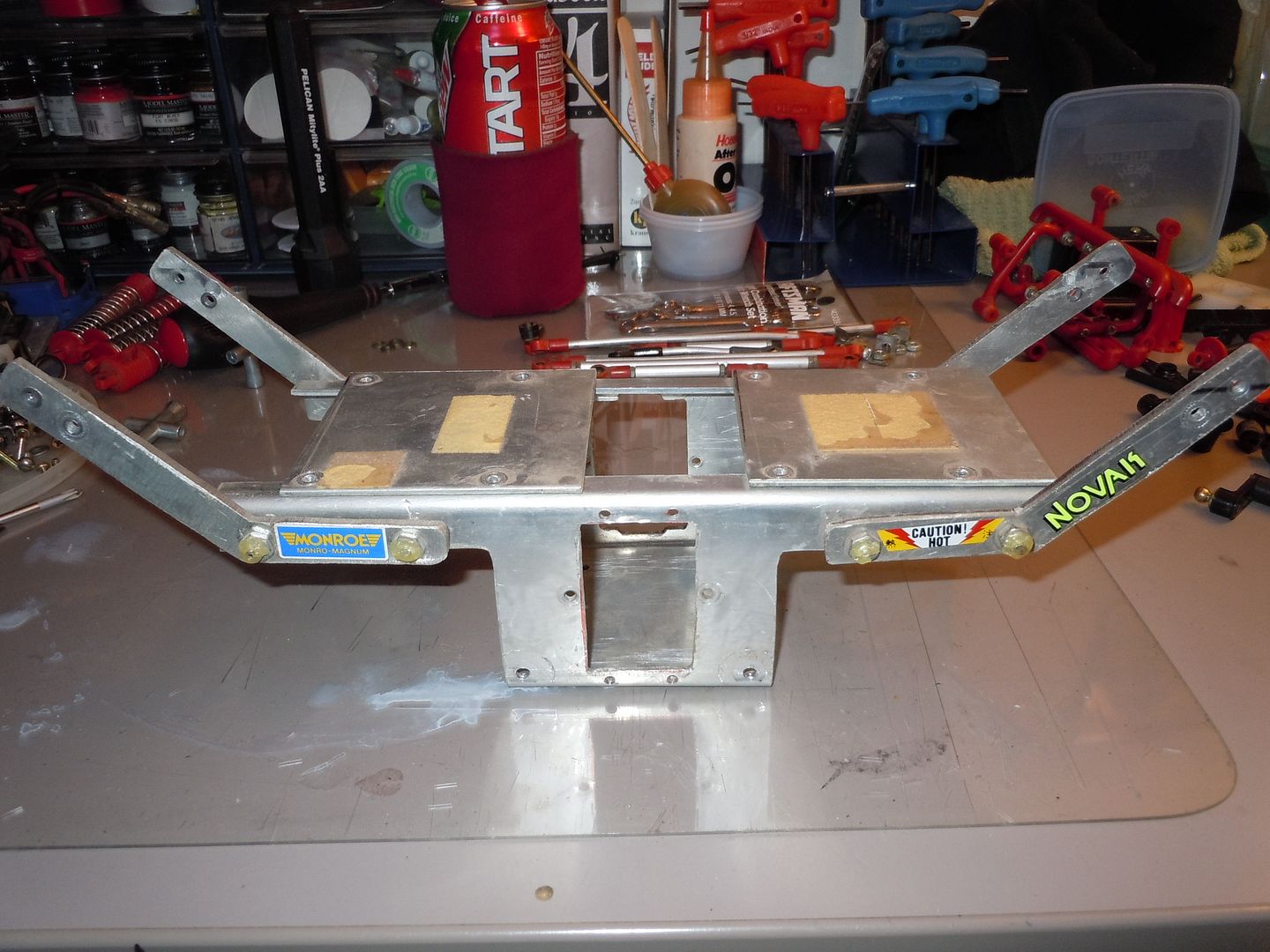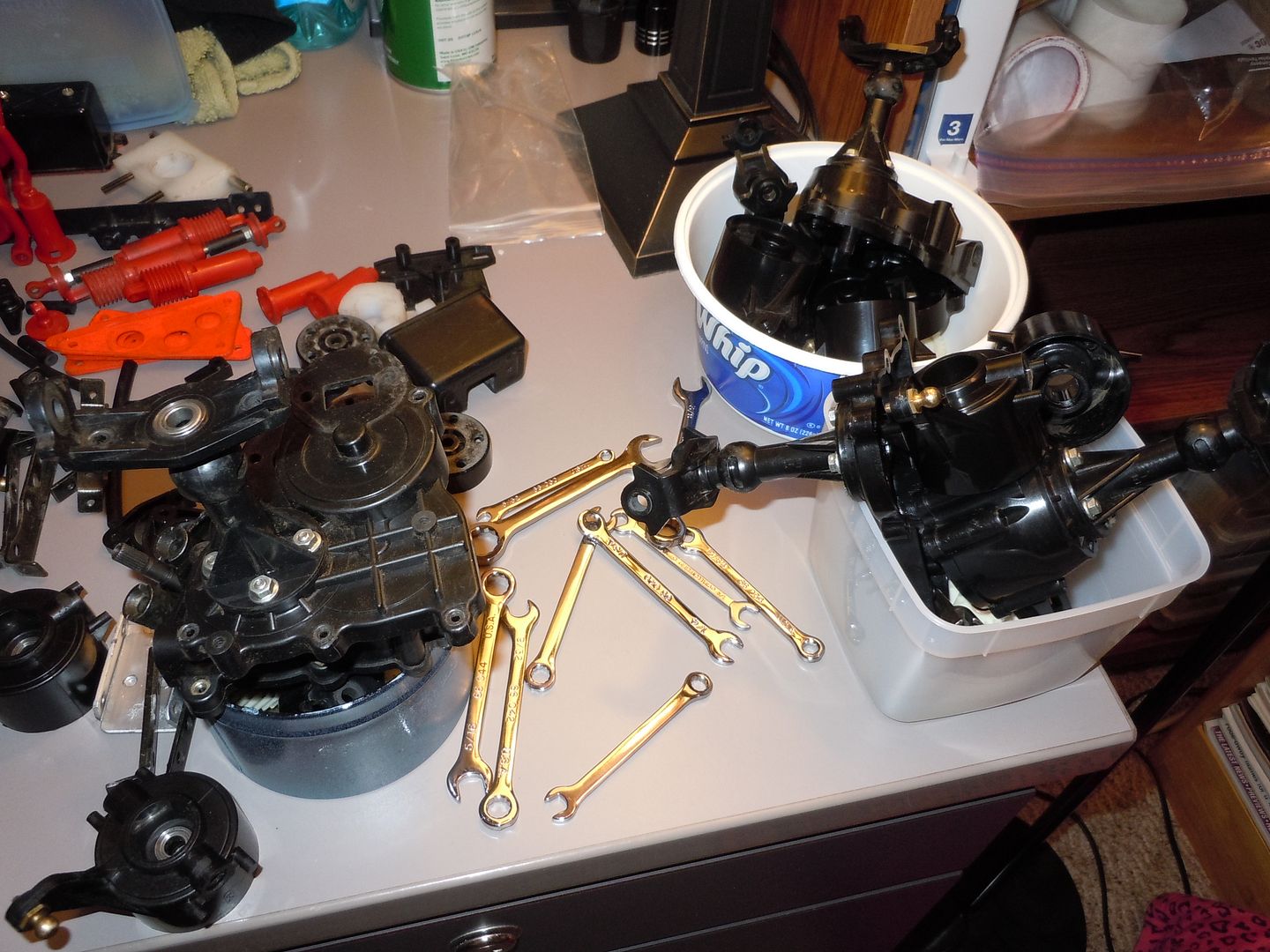 First, was the stock suspension arms were locked solid with a piece of angled metal screwed to the arm mount and the upper brace. It acted just like a metal tube linked axle with the shocks mounted up top. No lateral arms were used as well. It worked but was not to my standards as far as hardware used. It was still and interesting find, and seemed to work well with the stock arms.
Next was the simple rear axle lock out that used the sock steering locating to mount the links too. I have seen similar ideas but not quite like this.
It had a steering mount that was not attached when I received it. I am still baffled as to where it was mounted. Maybe some of you smart guys can figure it out.