Thought I'd get a thread started for my clod.
It got stripped down recently and I'm awaiting the Serpent eagle chassis for it,, Any day next week I imagine!
also have the upright servo mount on the way and a new servo saver! (MY FIRST) I've been lurking around here for a few days and decided I better get one!
got a new radio for it today , spectrum DX4C, I have a super rooster for my ESC still and a hitec HS-605BB servo for the front so far,, still need to get a servo for the rear !
The body is from my Maxx Stone Crawler I bought, It got me back into playing! It hasn't broken yet and my 8 year old Nephews beat the crap out of it for three days!
I hope to have my original Clod soon, I built it while in Germany in the 80s, It has lots of decals all in German!
the first pic is in germany at a car show, hard to tell but that was my first clod on My S-10 and a case of CL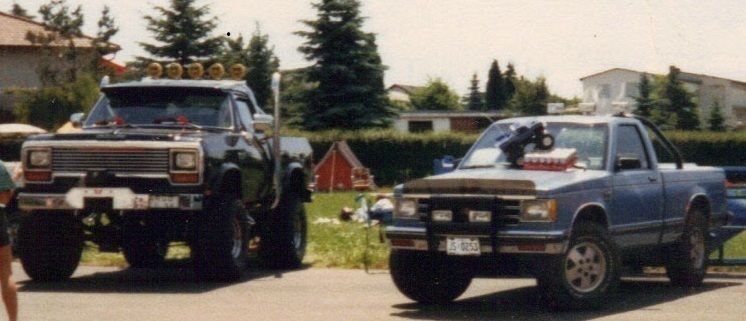 My current Clod before tear down!
And My idea for the new truck
anyone Know who or how to get a custom Body built?
I'd like to get a replica of my bigger toy!