This is my first clod, and my first build thread. I've done several axial builds but never done a thread, excited to get one started.
Got what I felt was a great deal on a clod with a Gecko 1 chassis on eBay. It came with terrible electronics, but the diffs were locked, and I liked the chassis - plus I'm building more of a crawler, not really a racer or basher... Though it'll see it's share of mud pits.
I kind of started off this build with a post in the newbie section and don't want to double post so... (see here:
viewtopic.php?f=2&t=5481&start=1320#p281262
).
This is basically what it was when I got it
Stripped all the electronics and added my own, a holmes brxl ESC, two rc4wd 55t motors (cheap!), my 4ch spektrum rx, and two Solar D772 servos (also cheap). So far I gotta say for the price, I like the servos. I just don't have the funds for two hitec 7980s or 7950s like I have on the Wraith. Someday.
This is how it looks today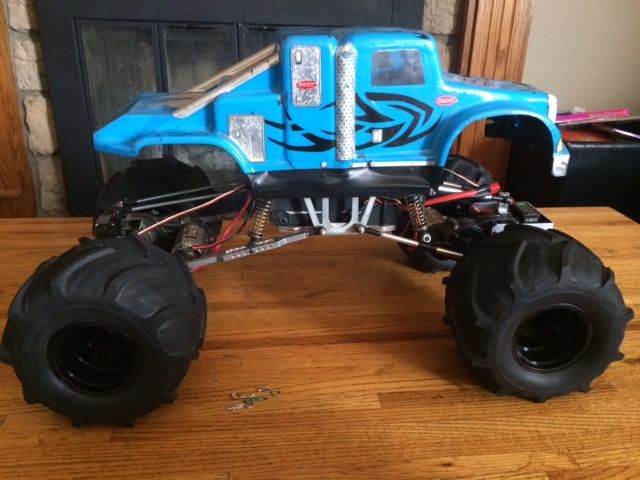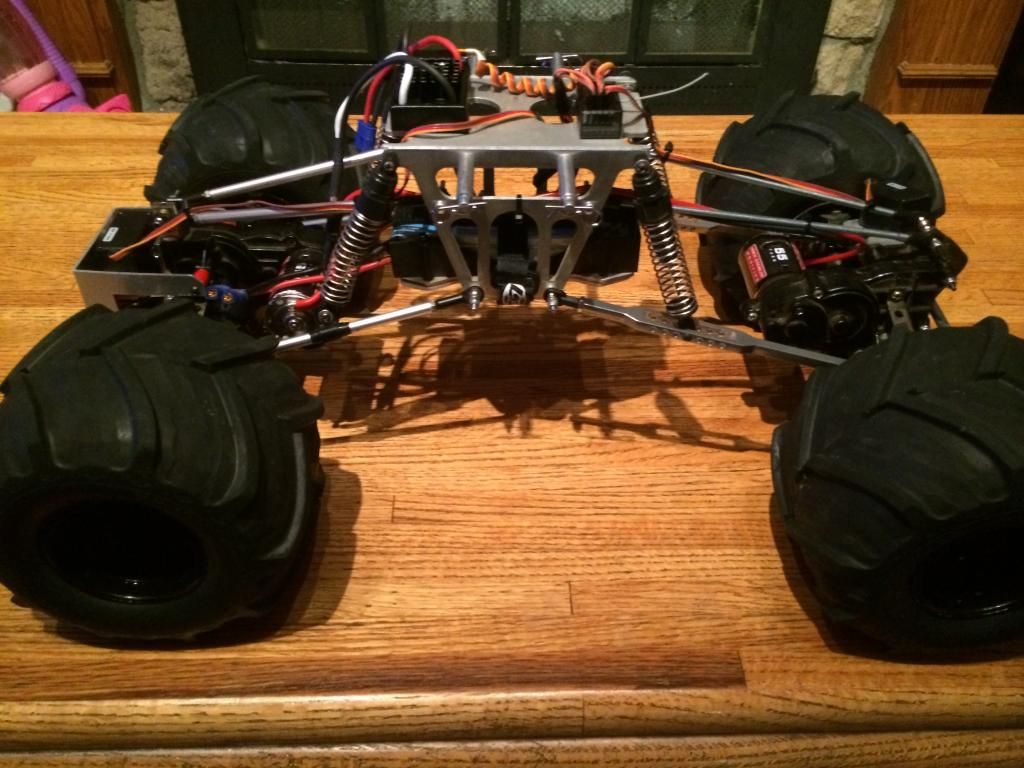 I gotta say, I absolutely hate the servo mounts it came with
My next must do items are obviously servo mounts, wheel wideners, and a matching upper link mount for the rear. Followed by some new front upper and lower links, when Roger at rcguy.com gets some more finished, and eventually some shocks, and probably a Proline F650 body.
For now, it's already starting to get pretty capable, and definitely fun!
Here's a sneak peek at something I've got on the back burner, already have the body, but this will be an entirely seperate build.
Thanks for watching, and any comments/suggestions!