This truck has been about 3 years in the making. I traded a friend something for a complete Bullhead about that long ago. I drove it around for a little bit, and realized that was not what I was after. So I tore it down and started mocking up a Reign J2-TT chassis I had from when I was into crawling. The links are made from x-acto knife handles since we had a large drawer of them at work. The upper link mounts are home made out of 1/2" delrin.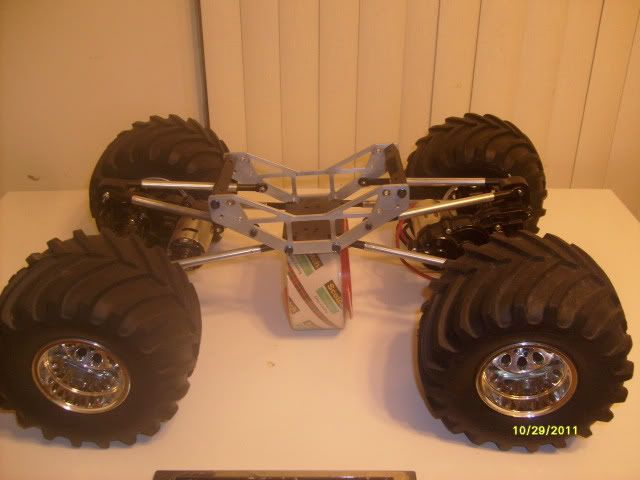 The wheelbase was made to fit a 1980 Chevy Blazer body for a T-Maxx, since I had a new one on the shelf. I stole the servo mounts and steering links that I had made from my super class crawler.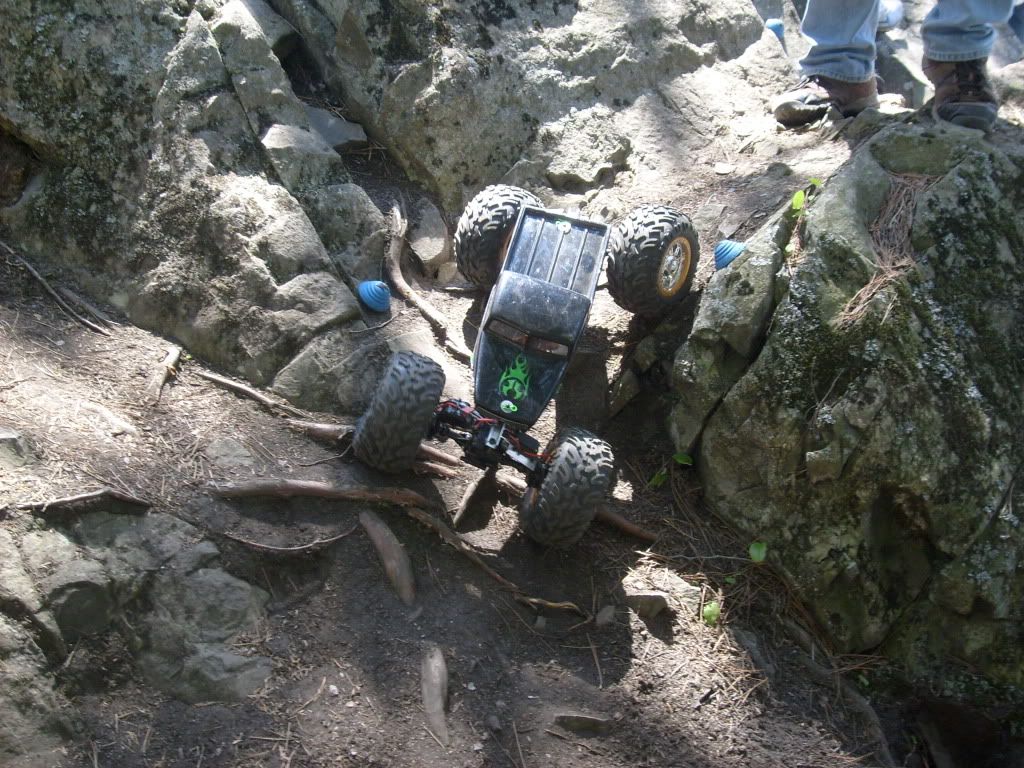 I then got sidetracked, for 2 or 3 years. I could not decide on a good way to mount shocks. We bought a house. Life happened.
After I got the garage all set up, and everything was organized, I called my brother over one night to help me with ideas on my shock mounting problem. I am used to mounting shocks on my Axial crawler. Thing are pretty simple on them, but the clod was just larger than I was used to.
I was trying to design a frame on top kinda like a Zilla 2 so the shocks could be mounted vertically. Finally I decided to just make some extensions for the tops of the existing chassis. But what to use....
A stock Axial chassis pulled from the scrap parts bin was sacrificed.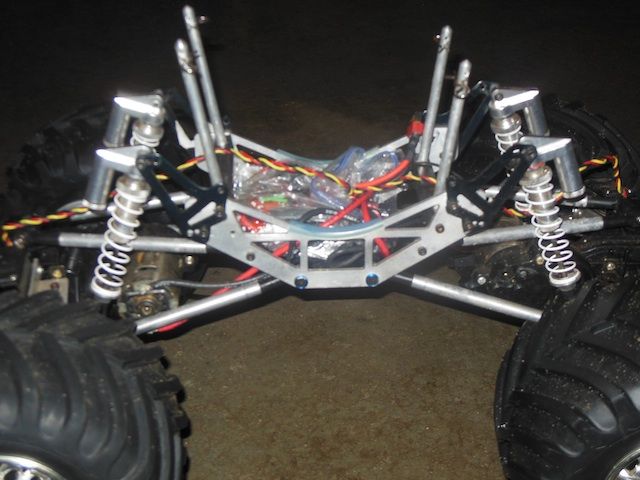 I made some lower link shock mounts out of 1/4" aluminum for the bottoms, and I was in business.
It is currently running stock motors on a Novak MC410 esc that was given to me. Spektrum 3ch radio. 3300mah Radio Shack 6 cell batteries. Hitec 5955TG servos front and rear. Free body a guy screwed up the paint on from an axial scaler.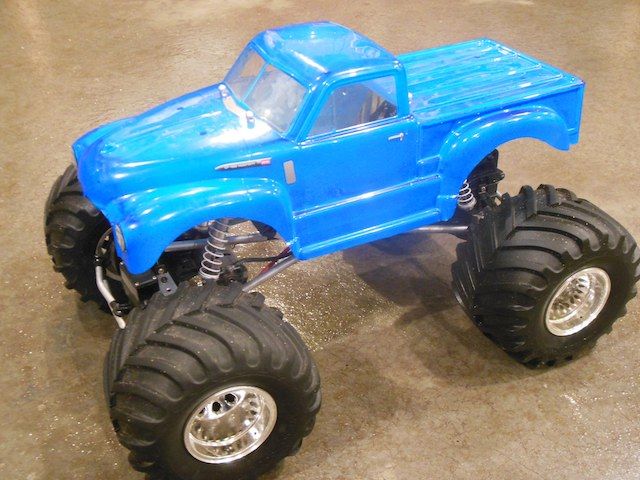 I will be upgrading to Atomik 17x2 motors and a Duratrax Intellispeed 8t esc in about 3 days!! The motors I wanted, the esc I could not pass up for $35 new in box. Not what I was after, but it should hopefully work well for the price.