Thanks Dave and Andy!
After dusting it off and completely disassembling it from storage, I set out to refactor, simplify, and correct anything that I didn't like about the truck.
I have been pretty busy and don't plan on doing a whole lot this season- but I have an infant daughter to take care of right now, so she gets full priority of course.
Anyhow here are some recent pictures:
The chassis has been widened about an inch. The three stick packs in a loop are for the motors. The other stick pack is accessory power - radio, servos, lights, and other doodads as they come available.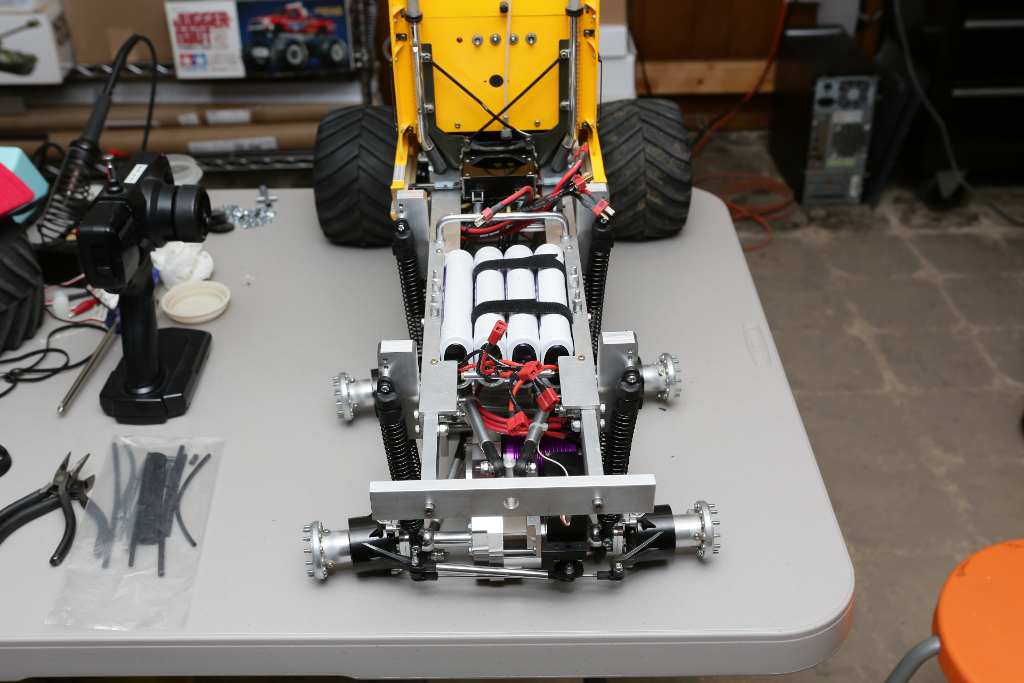 I made the entire body into it's own subassembly, with a tilting pivot at the front.
This allowed me to properly segregate the running hardware/electronics from any scale flourishes I plan on doing up top.
Two brushed fans provide cooling across the tops of the brushless ESCs. For now I am still using those old Jetis. Eventually I will upgrade to LiPo capable units. Also I plan on sealing the entire body assembly so that it is water and dustproof.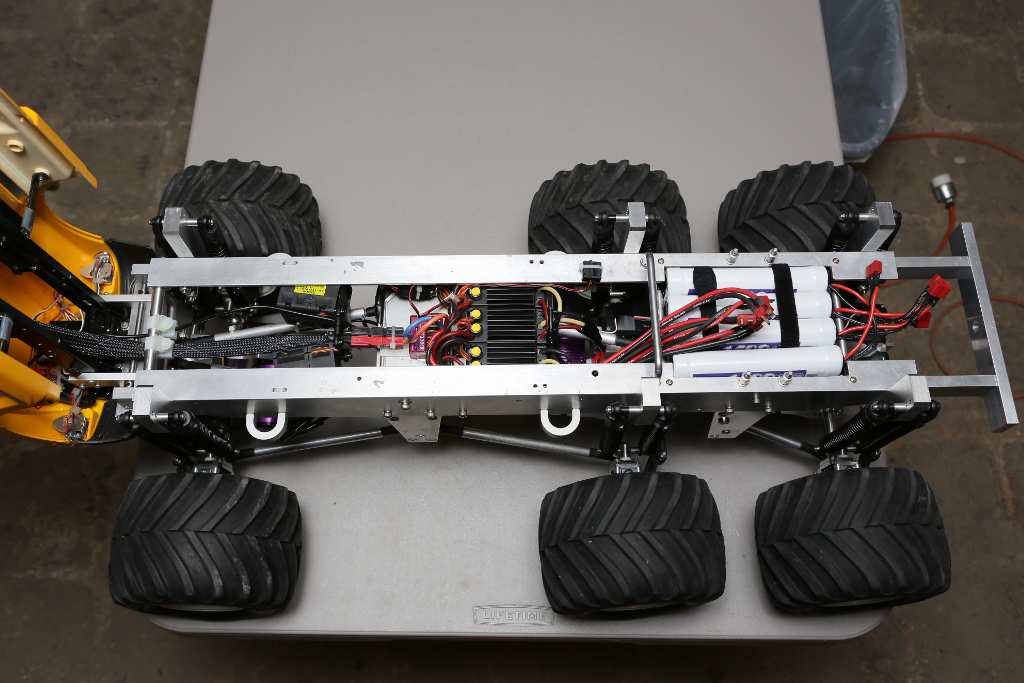 The MOA assemblies have been greatly simplified. Servo mounts don't protrude out the front like they used to. This was once the 'glass jaw' of the truck. Axle assemblies are now aluminum. They were the 1st generation RC4WD units. I was not happy when them when they first arrived, as they had some design issues- but luckily with some endmilling work those have been resolved. If I did not have such tooling I would have been SoL.
Link angles look kind of funny because I have not adjusted the suspension links to fit the new geometry of these axle casings. I'll get to that eventually.
I am still using quarter scale servos, but directly wired into the accessory stick pack for power. They get PWM inputs just like all the other radio gear, but they are drawing juice from 7.2V across the mains. It's about enough power to move the tires lock to lock, standing still on pavement.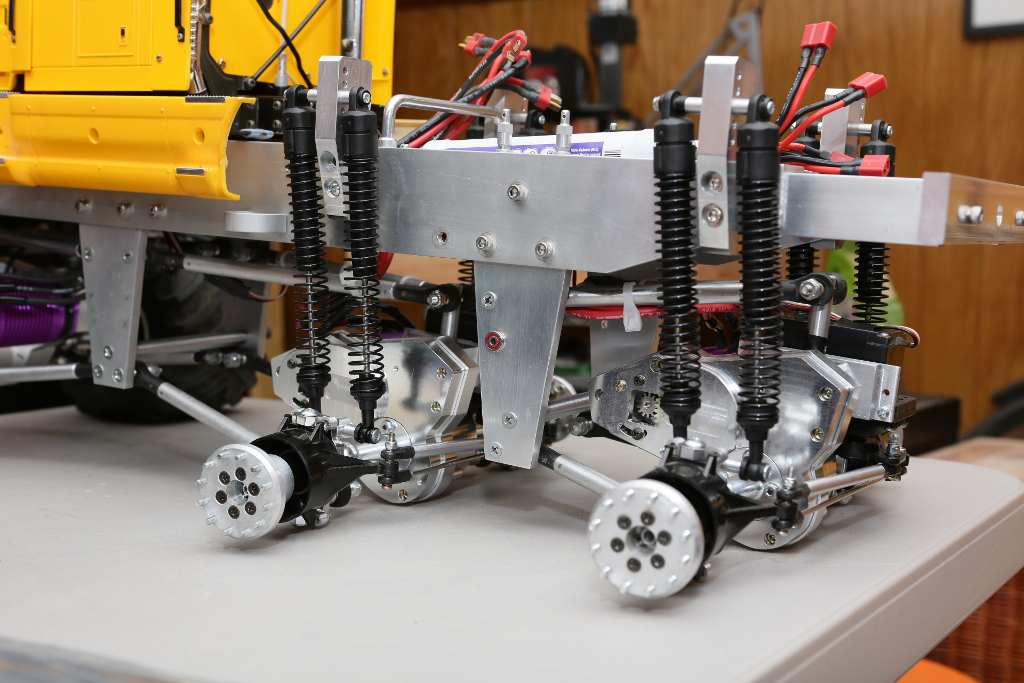 Another view of the front MOA.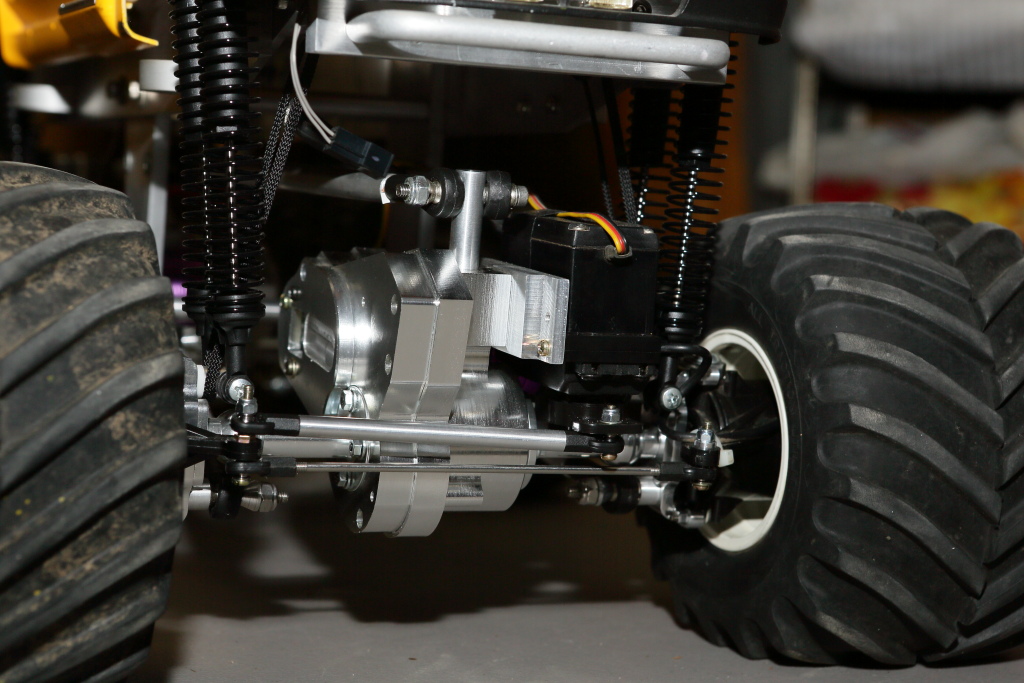 More refactoring and simplifying - I slapped together some quickie machined coilover damper mountings for the truck.
It's crude and brutalist but I think it sticks with the rest of the design language of the truck so far.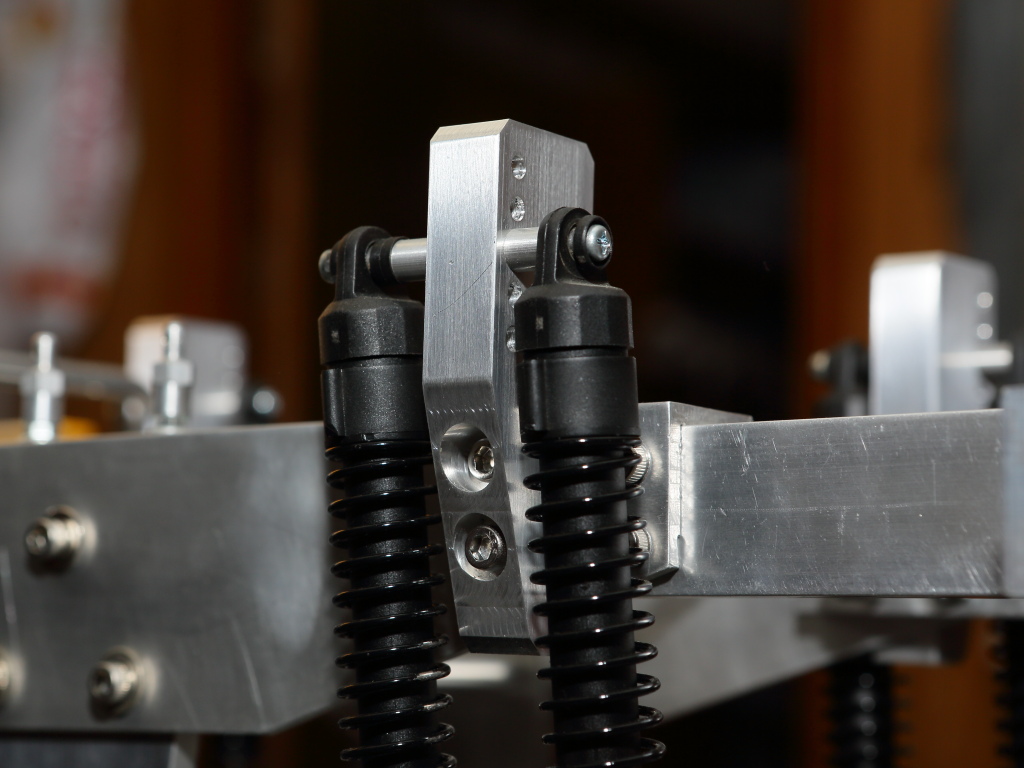 Here's a pic sitting on the workbench. So far I only shot a single quickie video of substandard quality- but the truck runs again!
It awaits some bashing, hopefully this summer I'll carve out some time.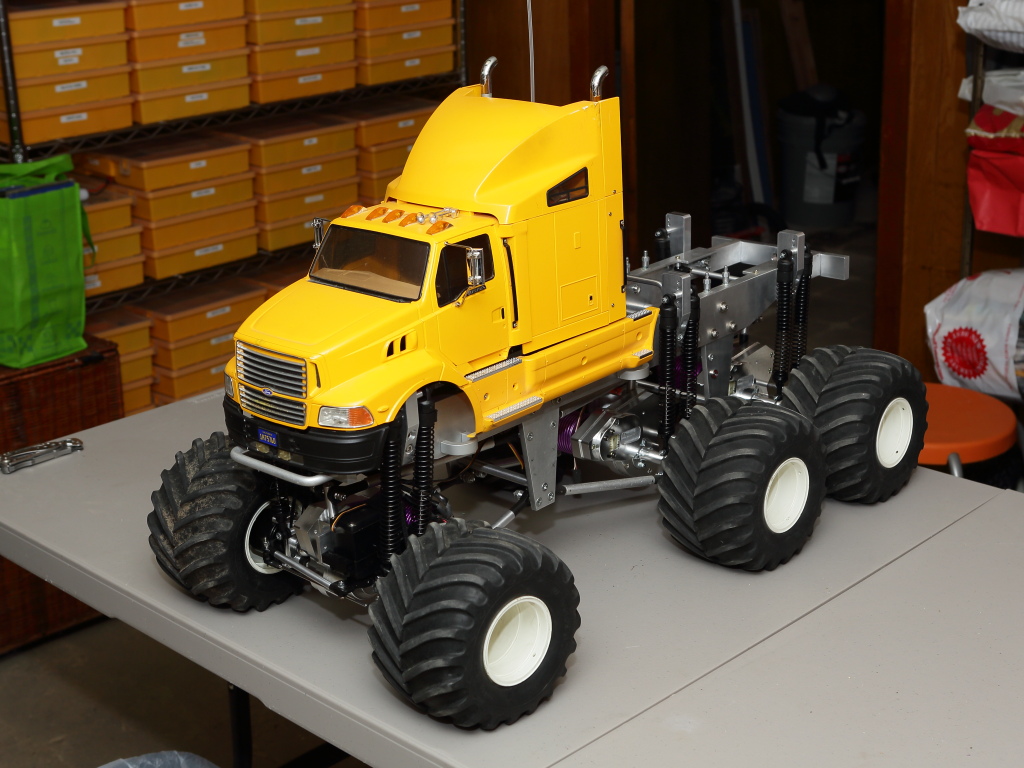 I'm just happy to get the truck running, more or less at full force again.
Can't wait to go LiPo though!
Thanks for reading!