So I've wanted to do a clod project for a long time, with parts a plenty on the market why not do what nobody else is? I'm still deployed and have to get home to sell off a bunch of vintage RC10 stuff I'm not and will never use, plus some modern racers, vintage blackfoot, CC-01 Jeep and what not to justify the funding of this massive project. Through Jim posting the seller info on another thread I found the dude in NY re-popping bennet style and Sassy clone aluminum chassis's, I know you've all seen his stuff, But I'm more interested in the 8x8...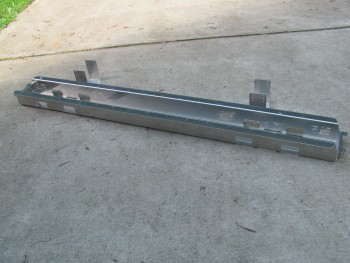 I want to use this chassis as the base (unless ya'll have some other wacky idea????) and the quad shock 13mm lift setup he also sells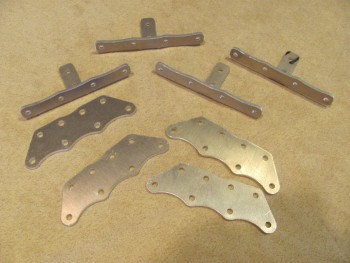 I also wanna go full out on the gearboxes, can anyone tell me if the integy and or hot racing aluminum gearboxes have all the same mounting holes as the stockers? I'd like to do a 4link kit on them as opposed to the stock setup, probably CPE 4 links on all 4 gear boxes. 90mm or so scale shocks similar to these..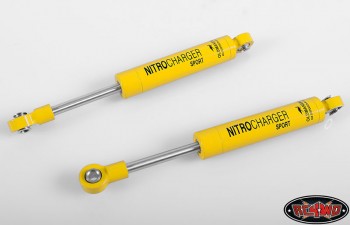 I know the HR and Integy aluminum isn't the strongest stuff on the market, if and when it runs it'll be very lightly ran so I'm not worried about strength
I'd also probably have all the aluminum anodized for this as well
I need thoughts, practicality, possible issues I might run into???? Thoughts from you???