I've been wanting to build this one for a while. In fact, I started collecting parts a year ago. What I wanted was a 'tough truck'. Something with frame rails, shafty with straight axles. I bought an E-Maxx trans with 2-spd, an EVX2 with pair of Titan 550s, and somehow I already had a pair of wheely king axles and an HPI 79 F150 extended cab body.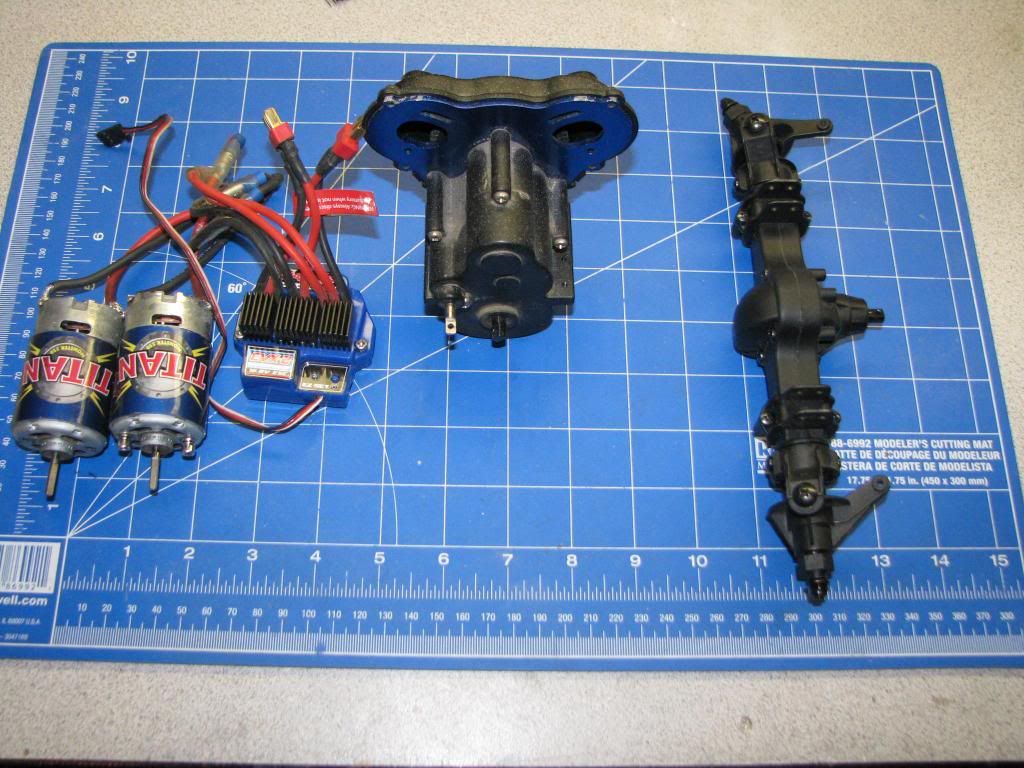 So I drew up a chassis to suit the trans, axles and body: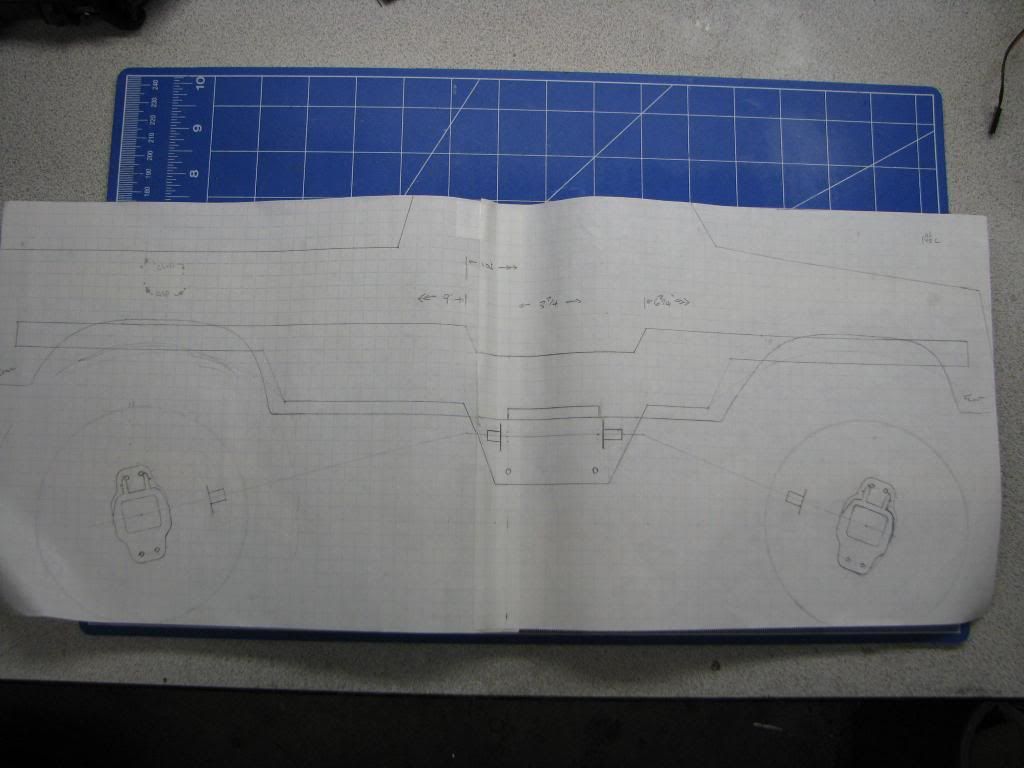 And then it has sat for a year. I had other projects come up but the real hangup was I didn't know what to do for wheels and tires. I bought a couple sets of Axial wheels with Flatirons but wasn't feeling it. Then a buddy posted pics of his SCX10 with Clod rubber and I was sold. I picked up a set of used Clods and dug out my old plans.
I like to mock up a chassis in wood first to get all the suspension holes and what not figured out before cutting aluminum. While laying out this chassis I second guessed my battery placement and thought up an alternative. So now I have two mock up chassis, the original on the bottom, and the new idea on top: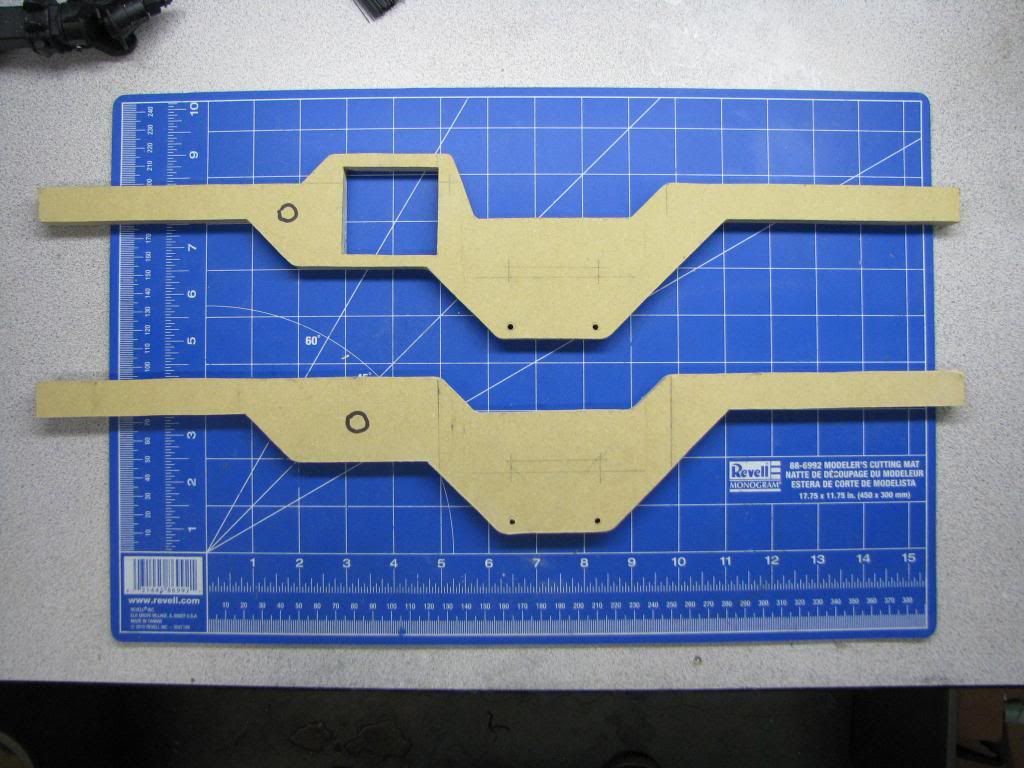 The bottom set would have a 2S pack on edge placed lengthwise behind the trans on each chassis plate. The top set more obviously has the two batts side by side across the chassis plates in the rectangular hole.