So I've been thinking about getting one of these for a while now (and doing lots of research)... finally got around to it.
I bought the CC-01 Bronco and some goodies to go with it. Tires on the left are losi-mini crawler. Motor is an RC4WD 80T. Full bearings. Alientac beadlock wheels (with hi-mass rings). RC4WD rock creeper tires will be going on them. I ordeerd tamiya CVD's, but they came late and will go on later. Not seen are a traxxas radio and an SCT sidewinder esc. There's also a hot racing steering kit in there somewheres... oh and a bag of traxxas rod ends.... lol
pic of the wheels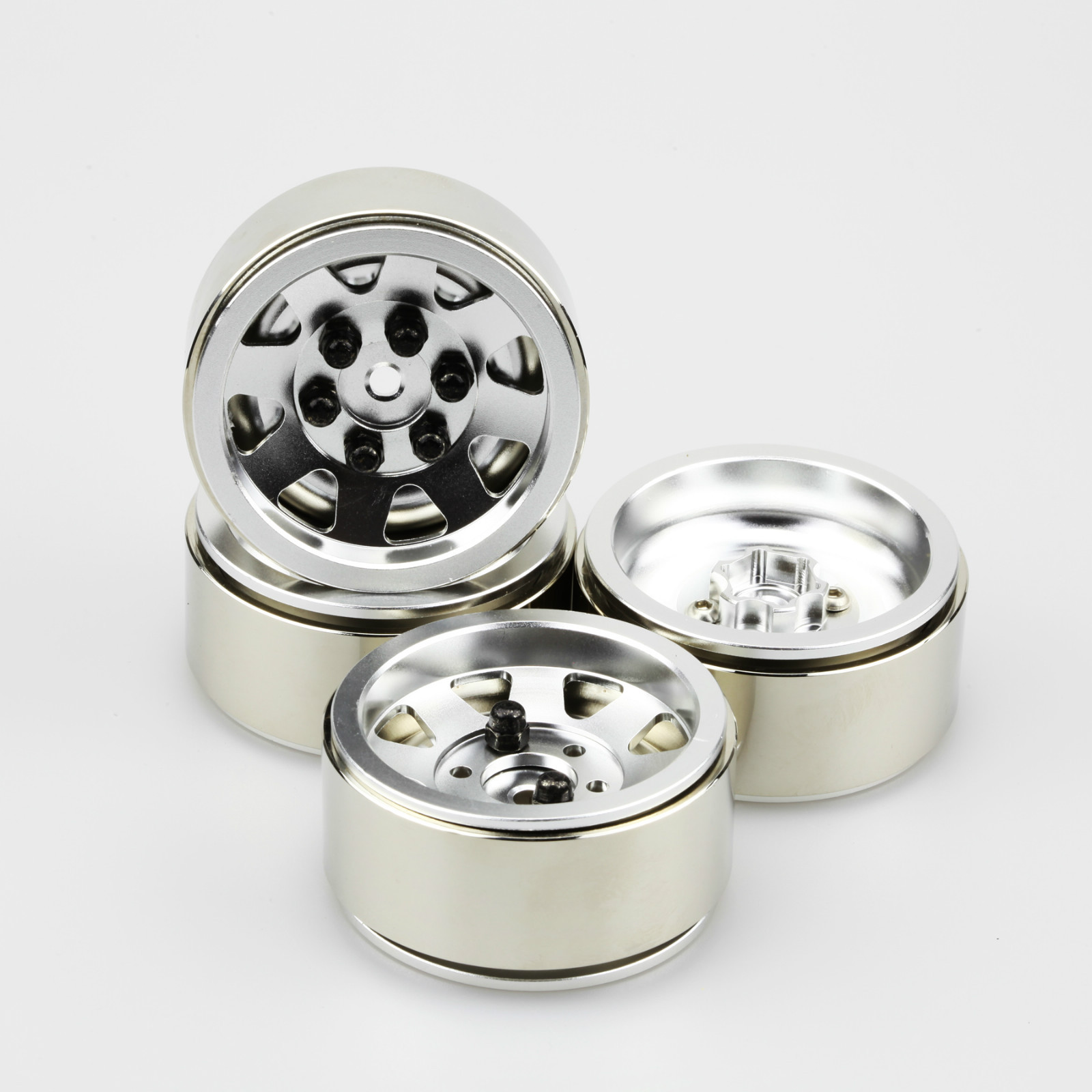 I got off to a slow start, due to work and chores at home. Started on the CC-01 this week and it's been slow but fun. I'm taking my time as this is my first CC-01 and also my wife is helping/learning as we go.
Locking the front diff took me longer than I planned. I did the free-mod where you add spider gears to lock the diff. Glad I read around a little before starting.... and glad I saw a post about taking a dremel to the back of the added extra gears. Initially I thought they just dropped in, but found that not to be the case. Hit the extra gears with the dremel and was able to get one on there just fine, but I wanted all three (six) gears in there (I wanted it to be balanced). After dremeling the living crap out of the backs of the 3 added gears, I got it all to drop in there.
Then the hot racing steering went in (such a great piece!), then went with the traxxas ball ends and shaved the stops off the C-hubs. I added some extra o-rings I made by cutting some tubing to better hold the dog bones. Took a few tries to get the right thickness, but happy with the result. My CVD's have not showed up yet, so I'll run the bones and see how they do before switching.
Sorry for the lack of pics at this point, but it's been a a battle with this build. That front diff took waaaaaay to long to get going.