Forum rules
Want to see your truck featured on the home page? Enter our monthly contest in the general discussion section!
Administrator
Posts: 11246
Joined: Mon Mar 29, 2010 9:54 pm
Location: Canaan, NH
---
---
Completed the much needed counter steer mod to my Sprint 2. Replaced the stock 15T stock center pulleys with a 3 Racing Sakura Rear/Center 20T Pulley, Front/Center with a 3 Racing Sakura 13T Pulley, and swapped out the rear belt with 180mm Rear Belt. I purchased the parts from Asiatees.com. I originally bought a 21T and 12T pulley, but the rear was way to tight and rubbed on the motor casing slightly and the front belt was to lose. The 20T and 13T work perfectly.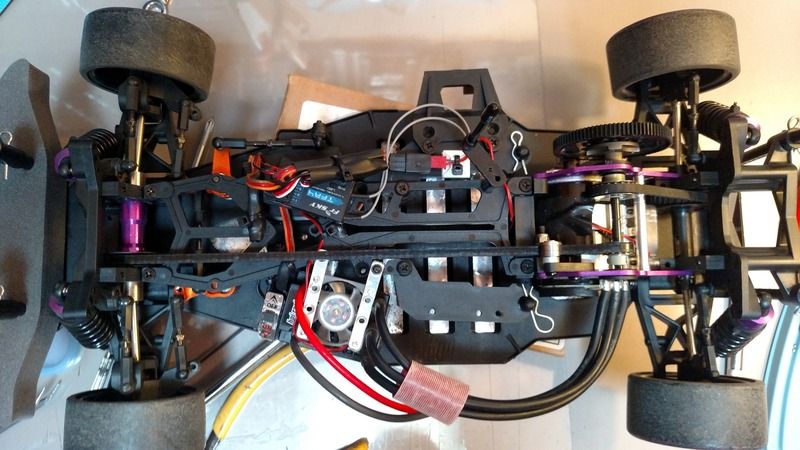 Jeff
---
Users browsing this forum: No registered users and 3 guests