My collection of off road cars:
Kyosho Turbo Rocky:
My first race car - Optima Mid with hop ups:
My 2WD race car till it was outlawed: Maxxum FF
Pristine example of a Turbo Optima Mid Special: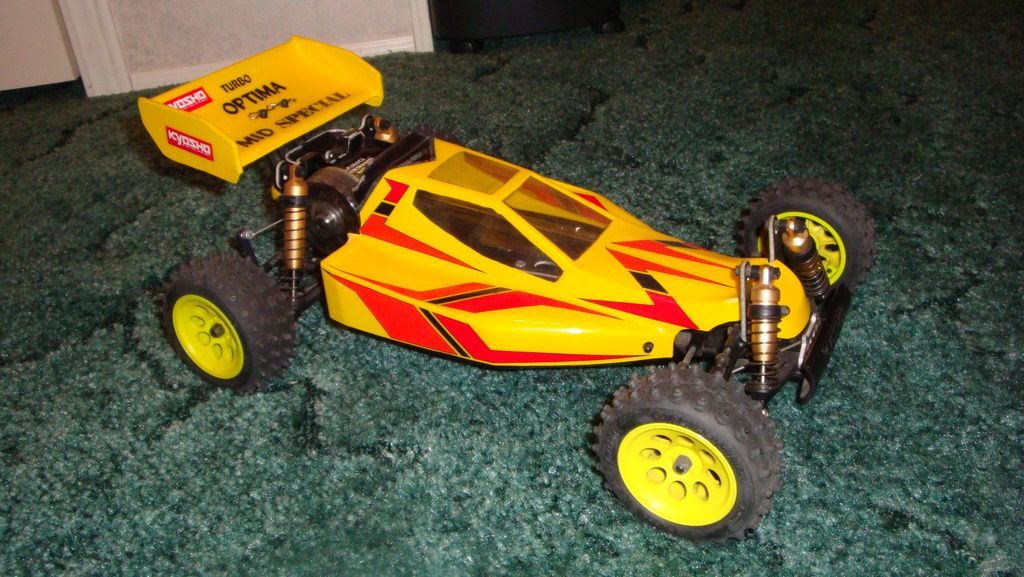 This is one of the 100,000 Optima Celebration models. Unfortunately, there's no way to tell it from any other Optima with a gold chassis. There was a decal on the box and some difference between it and a stock Optima, but nothing you couldn't buy as an add on.
Tamya's try at matching the Optima: the Avante. Only run a few times, then shelved.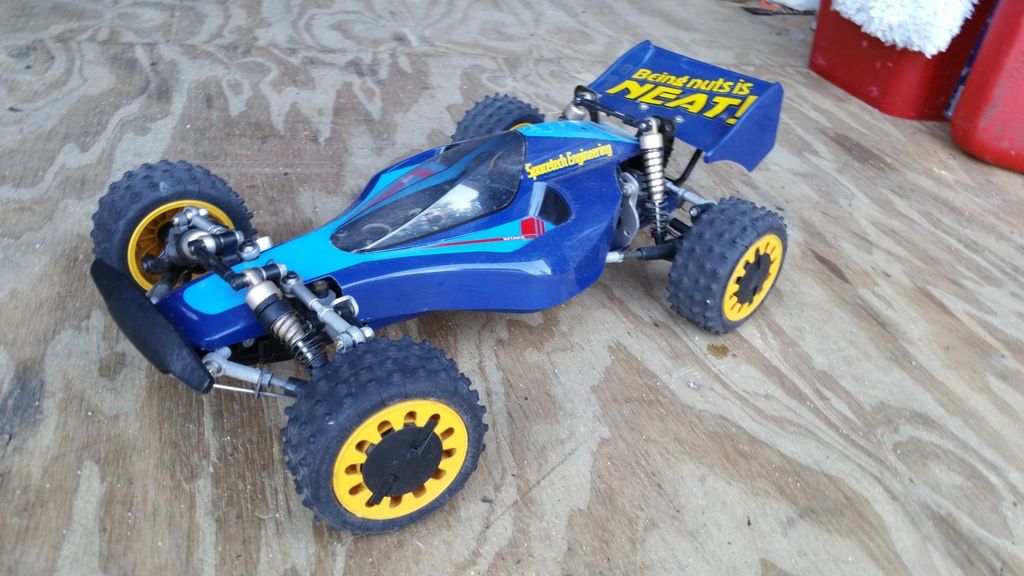 This started life as a Thunder Shot, but typical of Tamiya, the Terra Scorcher was the same car with some additions. I liked the Terra looks better so I added the parts.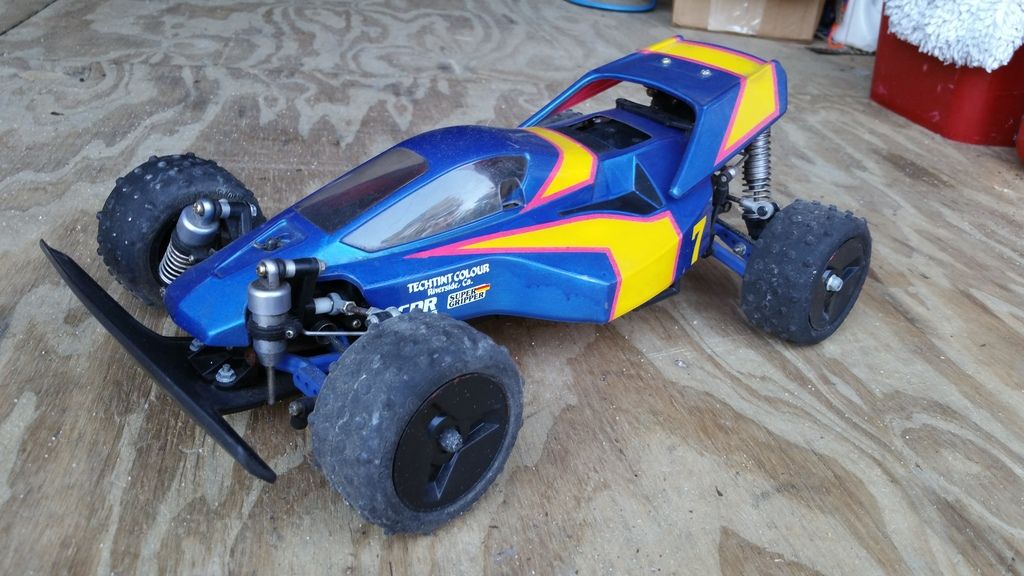 My last racing Optima in the racing colors - Optima Mid Custom Special. I preferred the looks of this body stle over the CS, but I still have that one as well.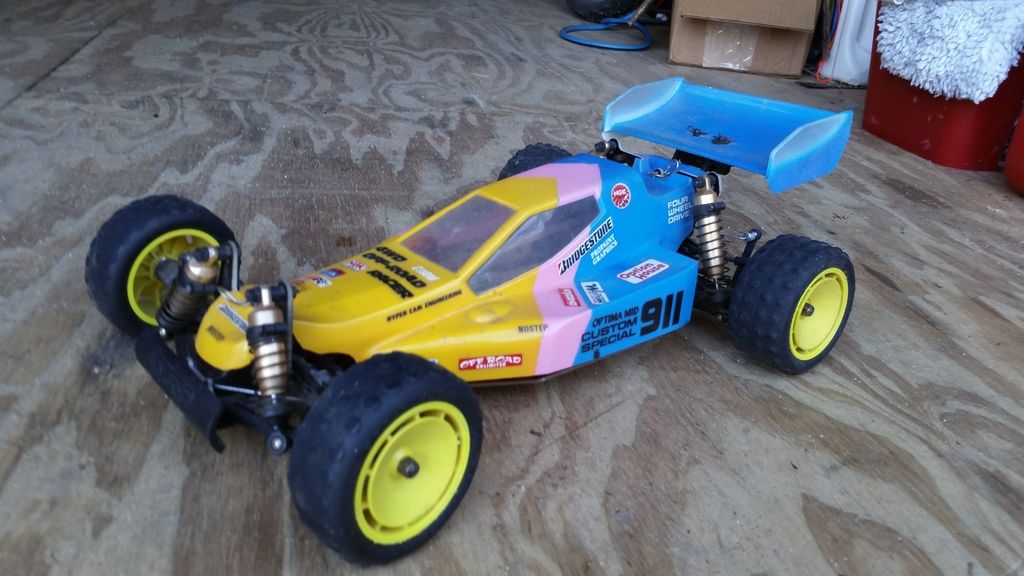 One of my Lazer ZXs. My last car bought overseas.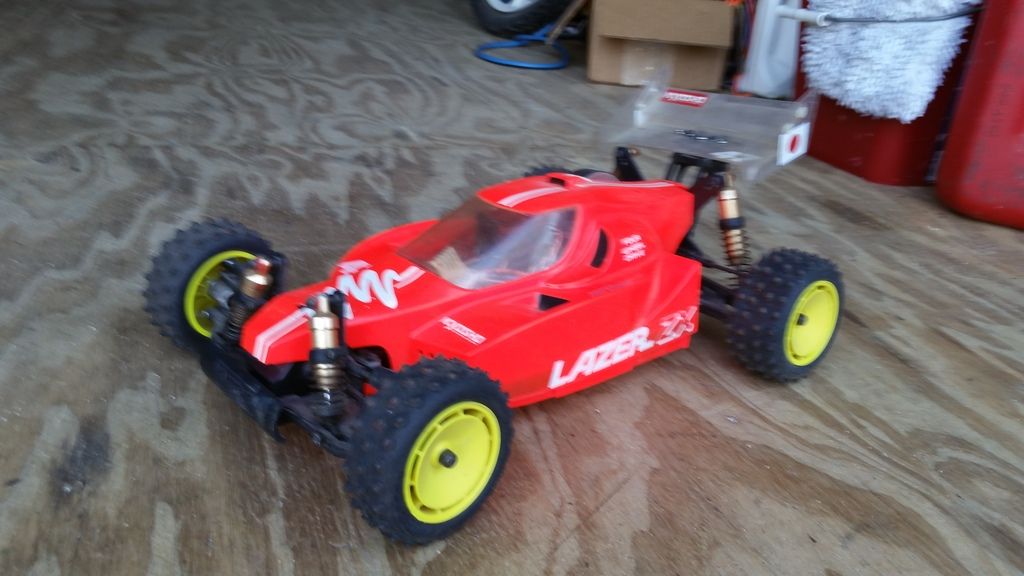 My other Lazer ZX. Got from a buddy when he broke it, left it with me to get fixed, and never came back. It's in now for fixing/cleaning. maybe I'll run it again.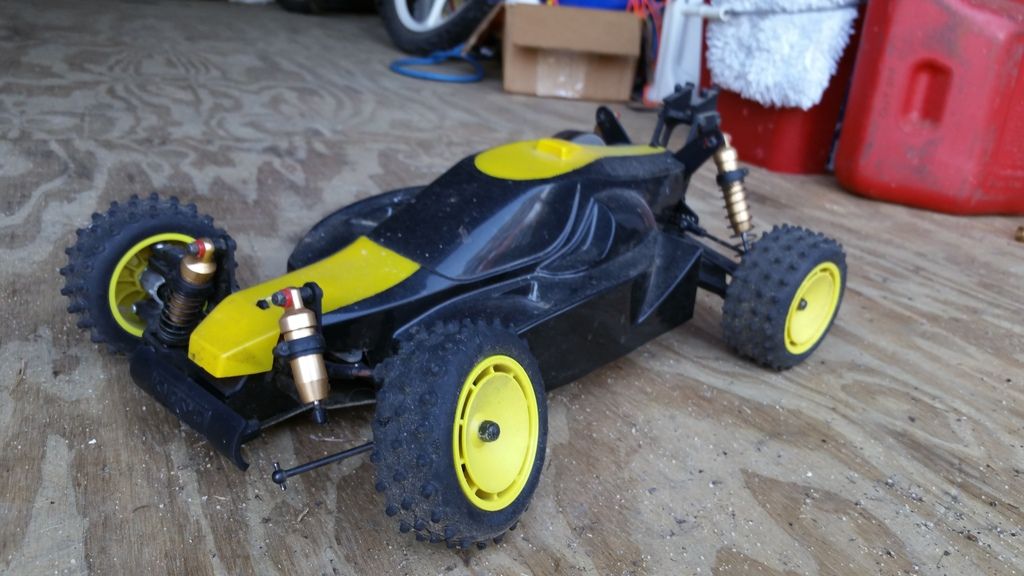 My first ever RC car - A Tamiya Hornet. It's been through 3 bodies and a couple sets of wheels.
Then there's this thing: an AYK Viper. The ex bought this, I've never cared much for it.