I just had delivered today a HSP Breaker. This looks to be the same as the Redcat Sandstorm. I should know better than to buy a cheap RC car, especially after my GP experience..... but I bought one anyway! I have been looking at these on Ebay for ages. I love the scale look. I would love an Axial Yeti, but I'm hoping I can have some fun with this much cheaper buggy. I have a few plans for it (of course), but I will post up pics as I make the mods.
I ony got to run it on the concrete workshop floor at work - it's great at drifting! It is pretty slow. Apparently the motor is a 21T 550 Motor, which theoretically would be slightly faster than a stock silver can. I will replace the motor with a 15T Firebolt that I have spare.
+Top +Pro = Love Chinese marketing!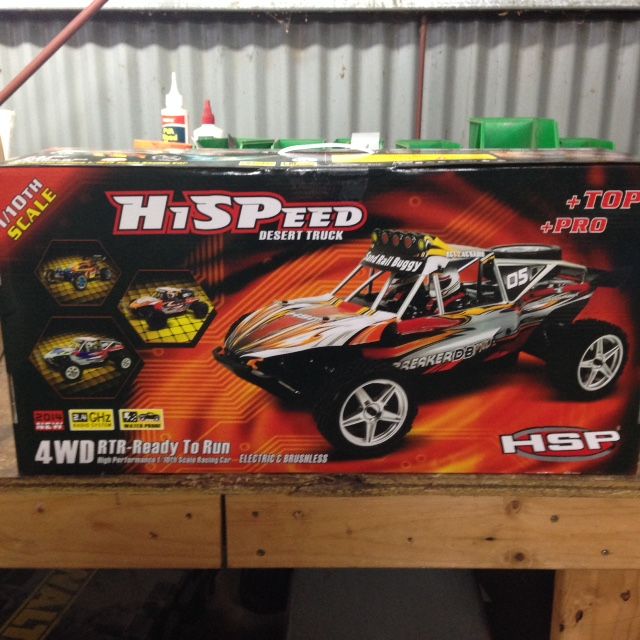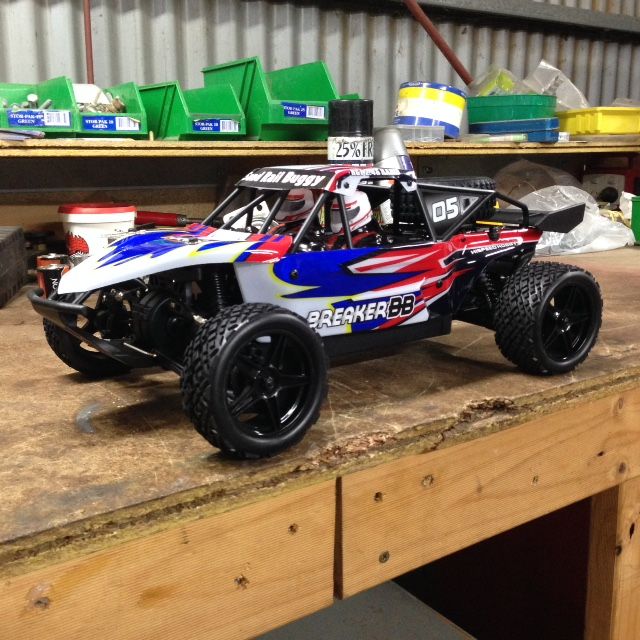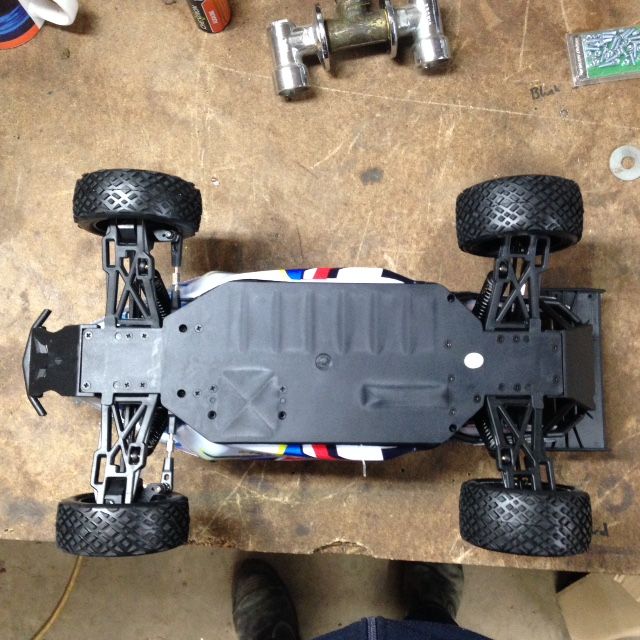 Radio looks to be a Flysky or similar