I picked most of this stuff up from RC10talk last spring. I started working on the Team Orion carbon fiber chassis. So far I have learned that they can be a pain to work on if you have big digits.
Anyway, I have almost three running cars now. I just need to get some lipos and two bodies for the Orion chassis. I want to keep these at the 150mm wheel base, and can be shortened down to 140mm.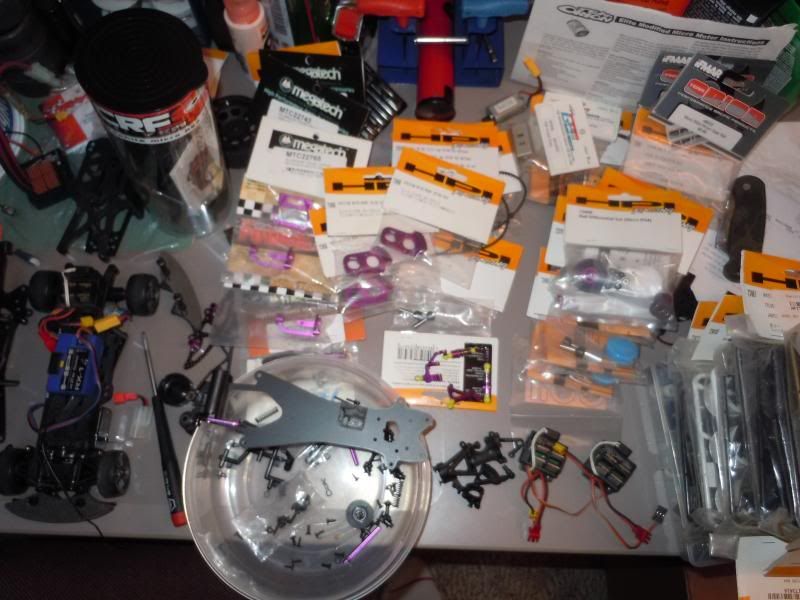 This is an original Micro RS4 C5R Corvette I picked up NIB too.
Here is the Team Orion chassis almost completed. It has a HPI Sport 45T motor installed. I had an all aluminum suspension for it but the tiny little plastic ball end kept snapping. I removed the cross over shocks and the upper arms due to not being able to source some new ones that will not snap. Pretty much every hop-up I can find is going into the Orion chassis.