I was bored so asked some folks over on RC10talk if there was a way to get some more wheel base out of my TL01 chassis so I could do something with this General Lee car. There was a couple option but required a totally new chassis.
Here is what the difference was. The Tamiya WB is 10 1/8" and the chassis on the "01" is 10 3/4".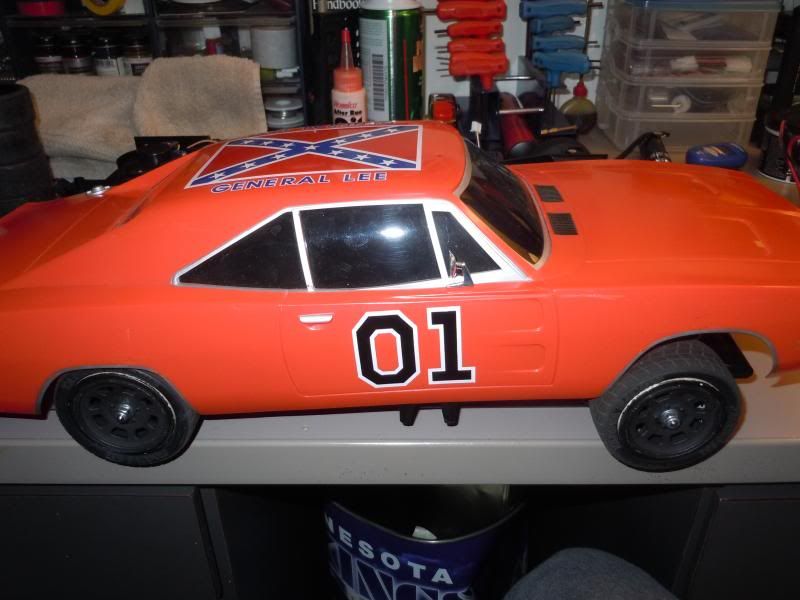 I did some wrenching today and it worked by flipping the arm and linkage. I had to use a different size dog bones from my Sprint and shocks from my Nitro RS4 3. I also had to use a longer screw for the lower shock mount by swapping it out for the shorter screw that hold the two arm half's together. I was also worried about the angle of the bone but their is no binding during travel. I did try a CC-01 dog bone and it was just a tad to long and the stock TL01 bone was too short.