Forum rules
Want to see your truck featured on the home page? Enter our monthly contest in the general discussion section!
Approved Member
Posts: 132
Joined: Wed Apr 23, 2014 11:56 am
Location: Granger, IN
Man you do phenominal fab work just love the cleanliness of the build.
---
Regular Member
Posts: 49
Joined: Fri Jan 02, 2015 5:17 pm
Thank you! I think I enjoy building them more than running them.
I swapped out the skid mounting screws for flatheads and zip tied on some plastic skid plates for the motors to protect the endbells.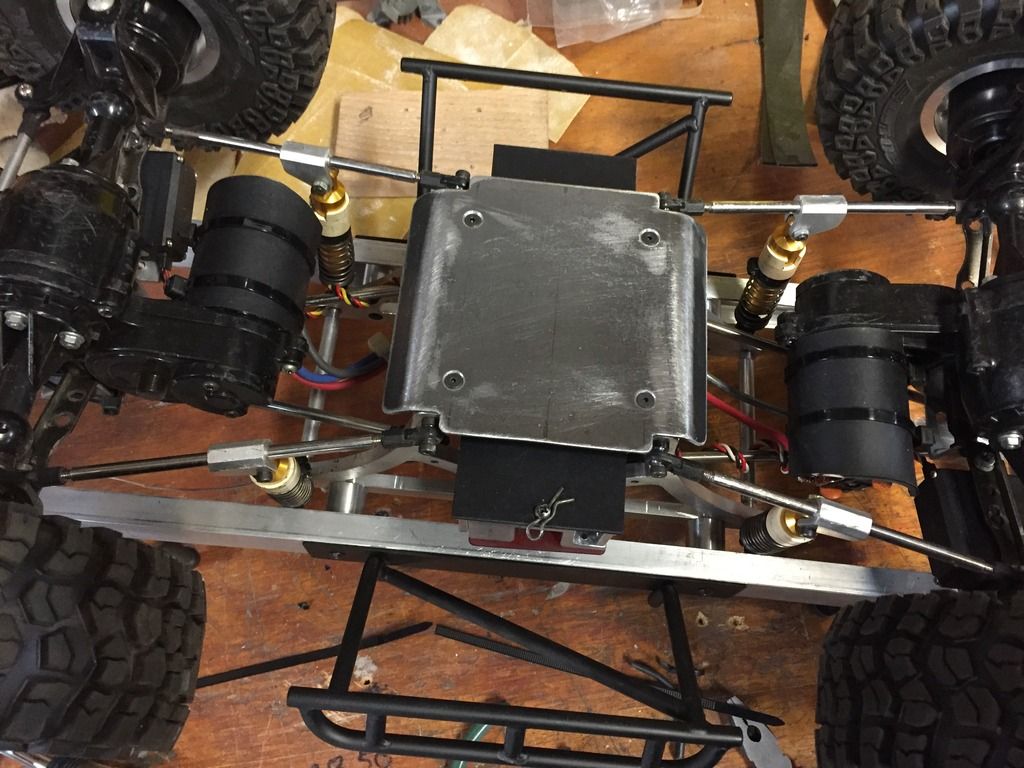 Adam
---
Regular Member
Posts: 49
Joined: Fri Jan 02, 2015 5:17 pm
---
Approved Member
Posts: 1533
Joined: Wed Feb 13, 2013 1:48 am
Location: Tasmania, Australia
---
Users browsing this forum: Google [Bot] and 7 guests