Here is the chassis I have been working on with help from Greg and a buddy of mine over at Groundpoundersrc.com.
What I used is 1/8" aluminum stock for most of the chassis. I just need to figure out where all the holes are going to be drilled, and bolt it together. My dad did all the cutting and bending for the "U" shape lower part of the chassis and the upper support braces where the body mounts will be located. I think they turned out great! I just need to decide on hardware and if I'm going to counter sink all the holes.
For the links I'm going to be using 1/4" break line and 3/16th" threaded rod. A friend of mine tells me these will be super strong and I do not doubt this for a second. They are going to look huge on here!
So what are your thoughts?
Here some pictures, still a lot of work to do…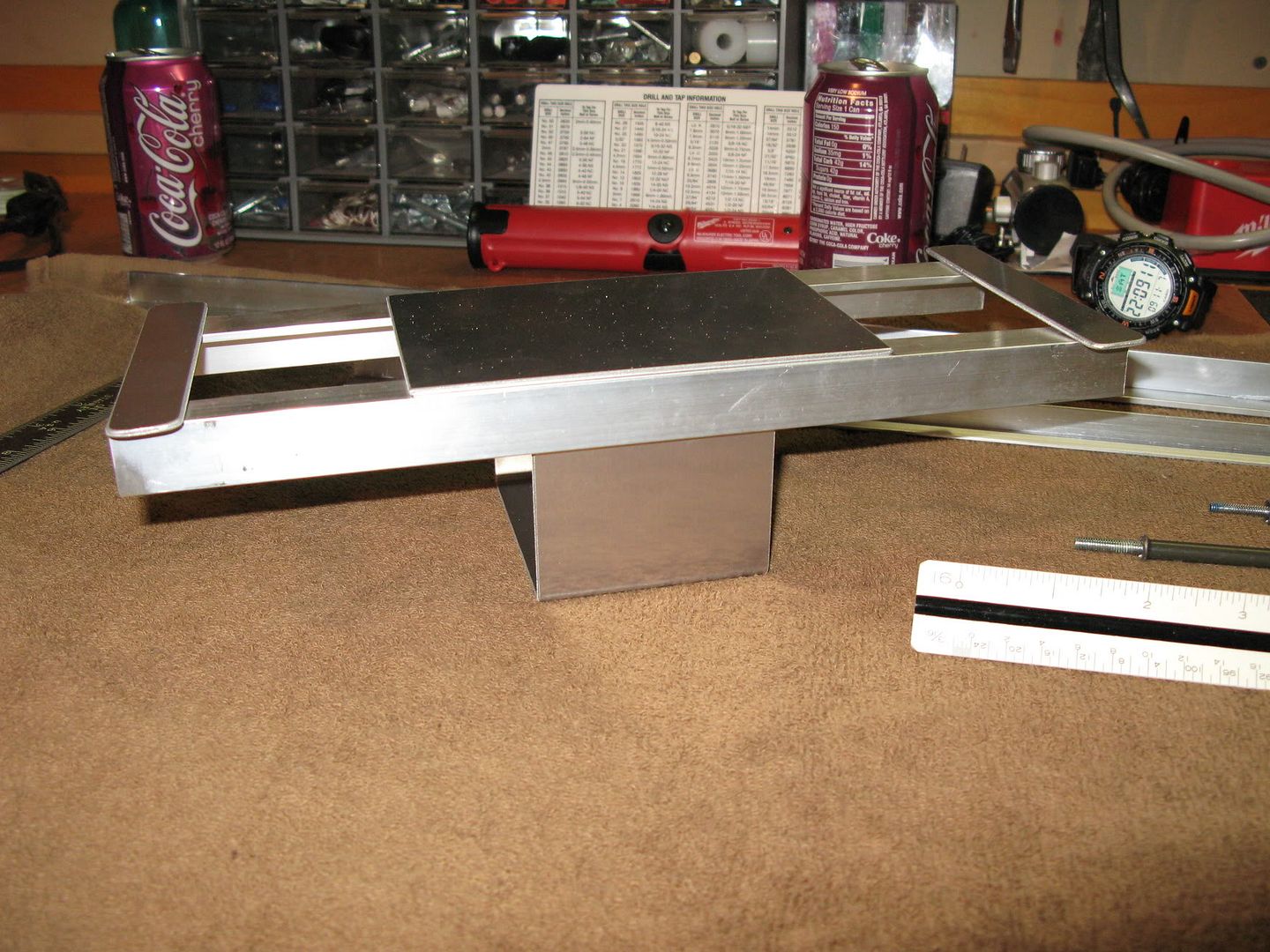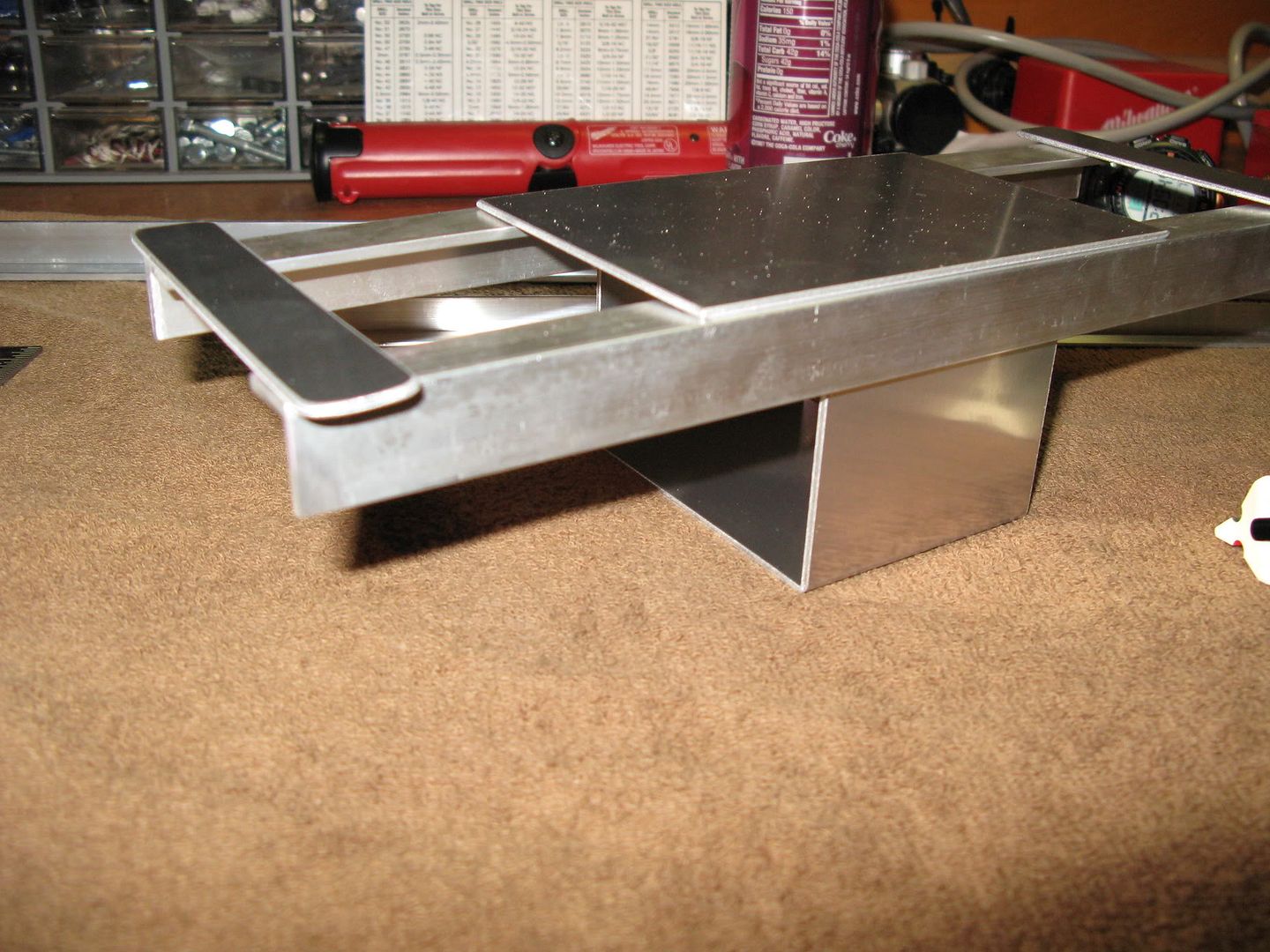 Bonus shot of the man cave...