[youtube]Iily_4Jg0yg[/youtube]
[youtube]f7isHkVgAq0[/youtube]
[youtube]OyksLoiRhFo[/youtube]
---
Administrator
Posts: 11241
Joined: Mon Mar 29, 2010 9:54 pm
Location: Canaan, NH
Nice camera work.
SFC K is gonna love these, he's our resident scaler-guy.
---
Thanks
these are all done with a OLD GoPro 960, on 720p mode. I used the little stand the camera comes clipped to in the packaging for a trail stand.
I have a ReplayXD sponsorship now for MX so I guess the monster truck videos will be done with that
---
Cool videos! I like the music in the third video too!
In the second video, I thought you were going to make it up that small creek.
Jeff
---
I tried climbing that little creek for a good 20 minutes I think. Never did make it up haha. The river valley here has some great terrain for driving toy trucks
---
LOL, Was that picture of your truck the same spot in the creek that was at the end of the video? It looked really challenging for sure.
Jeff
---
Yeah that was as far as I made it. The pic from the front was crossing the lower part of the creek. Those two are two of my three favorite pics of that truck.
I spent sooooo much time on that thing.
This is third after several roll over, AR60 axles and some other stuff.
Pulling a friends truck up a rather steep climb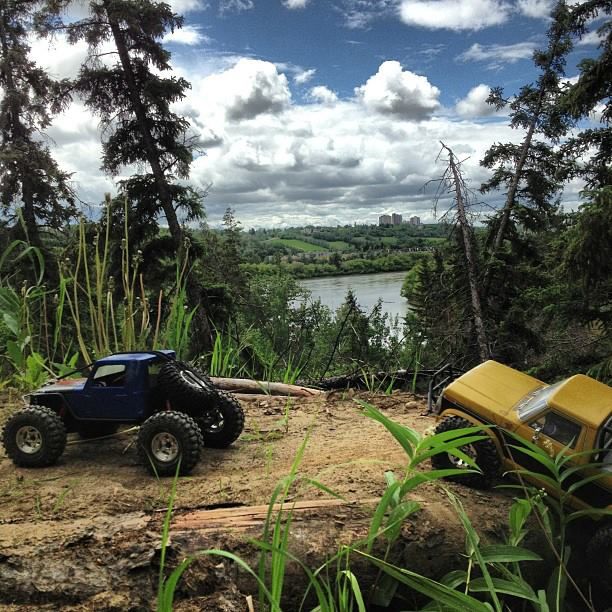 ---
Users browsing this forum: No registered users and 3 guests