As some of you guys know I put a feeler out about doing a modified version of Danielle Colens DMC chassis on the Tamiya Clodbuster Owners Society's page This is something that I want to do. This is what my final chassis and price will be. It will be that drawing....the pic is Danielle's. What I will be selling is just the chassis plates. Due to the many different options of spacers and screws I figured I would just drop the price and let the buyer choose what they want. I will include a diagram with recommended sizes. I plan on offering this chassis for $160 shipped. There will be approximately 12 chassis available for purchase. This chassis will be 6061 T6 aluminum.
Now there is only one hangup on this. My wife isn't too keen on me drop a fat wad of cash on this so I want to do a pre-order if I can. If I can have 6 people pay up-front and pre-order their chassis then I can pull the trigger on this. I already have machining lined up and have a 2-3 week delivery time to me so a 3-4 week to you. If you are seriously interested in preordering please let me know. I want to have at least 6 ready before I accept any payment. Thanks. Hope we can do this!
I am looking at a production start of mid January. I am also looking at maybe having a few other parts produced at the same time. servo mounts, shock/lonk mounts etc
P.S.
I know i am new here but there are quite a few people who have done business with me and I also run a vinyl business on the side and have too many deals to count thru facebook with that....wordwide.
http://www.facebook.com/VinylStickersDecals
feel free to check it out! Shirts, hats, stickers, decals, paintmasks....etc
My Design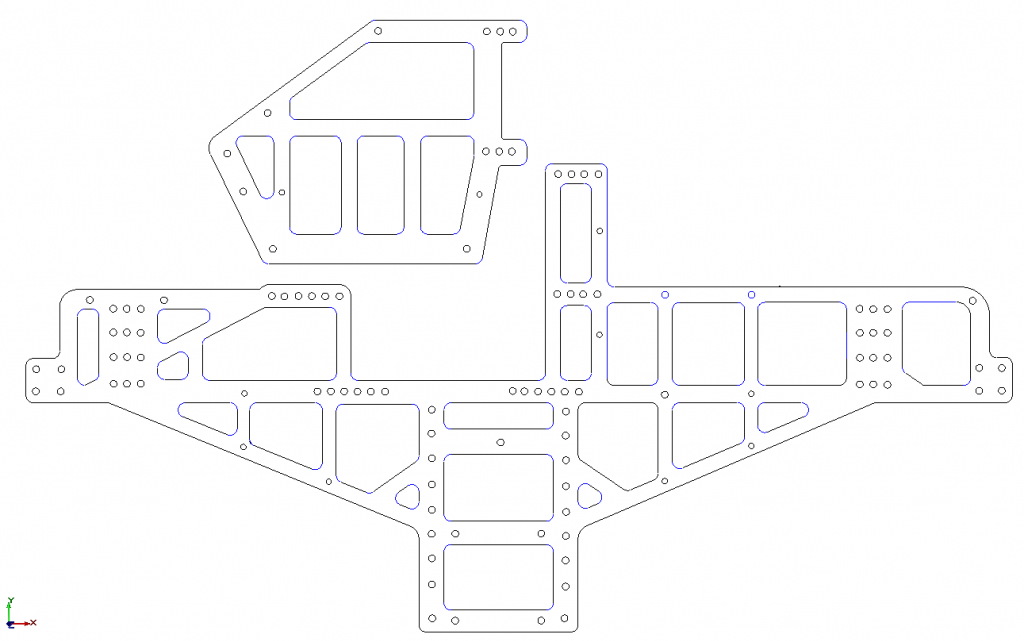 The original design